Please Share and Follow us on Twitter!
Tweet
Follow @toylabHQ
Venom stinks says Film Critics
Film critics have weighed in on Venom and the results are not pretty. Currently the Tom Hardy flagshipped anti-hero has a 30% from Film Critics on Rotten Tomatoes.
You can see all the reviews yourself on Rotten Tomatoes:
Venom reviews
The critics are not 100% inline with fans. The critics have loved films like Star Wars the Last Jedi that utterly failed with fans. That said these low and negative reviews are not a good sign for any film.
Who is Venom? Your Venom questions answered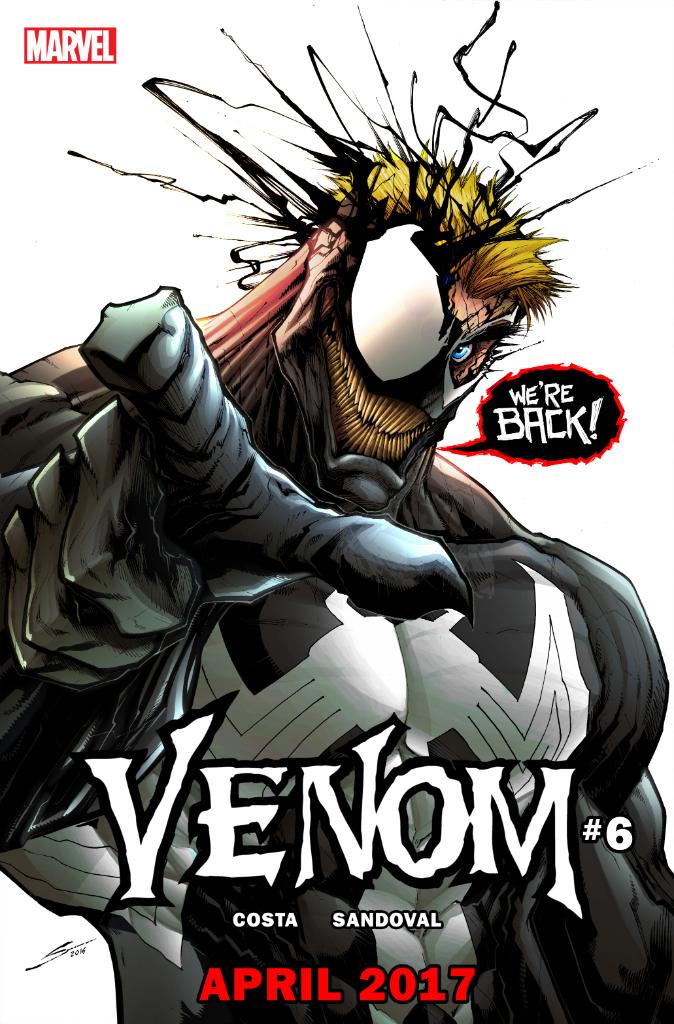 Explanation of the Villains in Venom
Here are some highlights:
Rolling Stone -

This Mess of a Marvel Supervillain Movie Bites
Even the great Tom Hardy is defeated by this tone-deaf Marvel botch job, which delivers a puddle of simplistic, sanitized PG-13 drivel instead of the scary, dark-night-of-the-soul thunderbolt fans had every right to expect..
----Peter Travers
New York Post - It Stinks
"Venom"? More like cyanide.
--Johnny Oleksinki
Variety (Negative)
"As anyone who saw his silky and cutting performance in "Locke" can attest, Tom Hardy is one of the smartest actors around. So why, in "Venom," does it seem like he's doing his impersonation of a benignly inarticulate stoner clown who's only got half his marbles? It may be his way of lightening up and going with the flow of a popcorn movie. It may be his way of playing a guy who becomes one-half of a hybrid creature: a fearsome monster superhero who's like Jekyll and an alien Hyde in one mutating gelatinous body." — Owen Gleiberman
Entertainment Weekly (Grade: C+)

"Venom isn't quite bad, but it's not exactly good either. It's noncommittally mediocre and, as a result, forgettable. It just sort of sits there, beating you numb, unsure of whether it wants to be a comic-book movie or put the whole idea of comic-book movies in its crosshairs. It never rises above bombastic and busy — which is something I never thought I'd say about a movie starring three aces like Hardy, Ahmed, and Williams. Visually, which is the only thing really going for it, Venom has a stylishly gloomy Nolan-does-Gotham vibe." — Chris Nashawaty

AV Club (Grade: C)

"The introduction of the parasite is supposed to tease out the darkness in Brock, but at the outset he seems less ethically compromised than simply not very bright, and [Michelle] Williams appears at a loss with how to approach her barely-written voice-of-reason character. The movie also takes a while to get Brock infected with Venom, possibly because it doesn't have that many ideas about what Venom might do beyond fight anonymous groups of Drake's henchmen." — Jesse Hassenger
The Hollywood Reporter (Negative)
"The only startling moment in the thoroughly irredeemable Venom that makes you sit up and take notice comes at the 71-minute mark, when the sight of a disheveled, stubbly, sweaty and bloated Tom Hardy jolts you with the realization that here is the perfect actor to one day play Harvey Weinstein. For that insight and that insight alone, this film is valuable." — Todd McCarthy
Los Angeles Times (Negative)
"Directed with flat, joyless competence by Ruben Fleischer ("Zombieland," "Gangster Squad"), "Venom" brings with it a laborious, decades-spanning development history. A movie this long in the works should arrive on-screen feeling like more than just an afterthought. But next to the much more visually and narratively elaborate entertainments that make up the Marvel Cinematic Universe — or even compared with other snarky anti-superhero movies like "Deadpool" — "Venom" feels like pretty weak poison." — Justin Chang
IndieWire (Grade: B)
"Marvel has established such a consistent formula in its cinematic universe that this radically different approach will surely be jarring to some, but the fact that this movie could never exist in the same world as "Captain America: Civil War" despite hailing from the same brand of comics is part of its charm. […] This leaves the viewer with two choices: reject the parasite or let it take you over. Fight it off and you'll have a bad time; become one with it and you may achieve a kind of symbiosis." — Michael Nordine
Also See...
Toylab Comics News