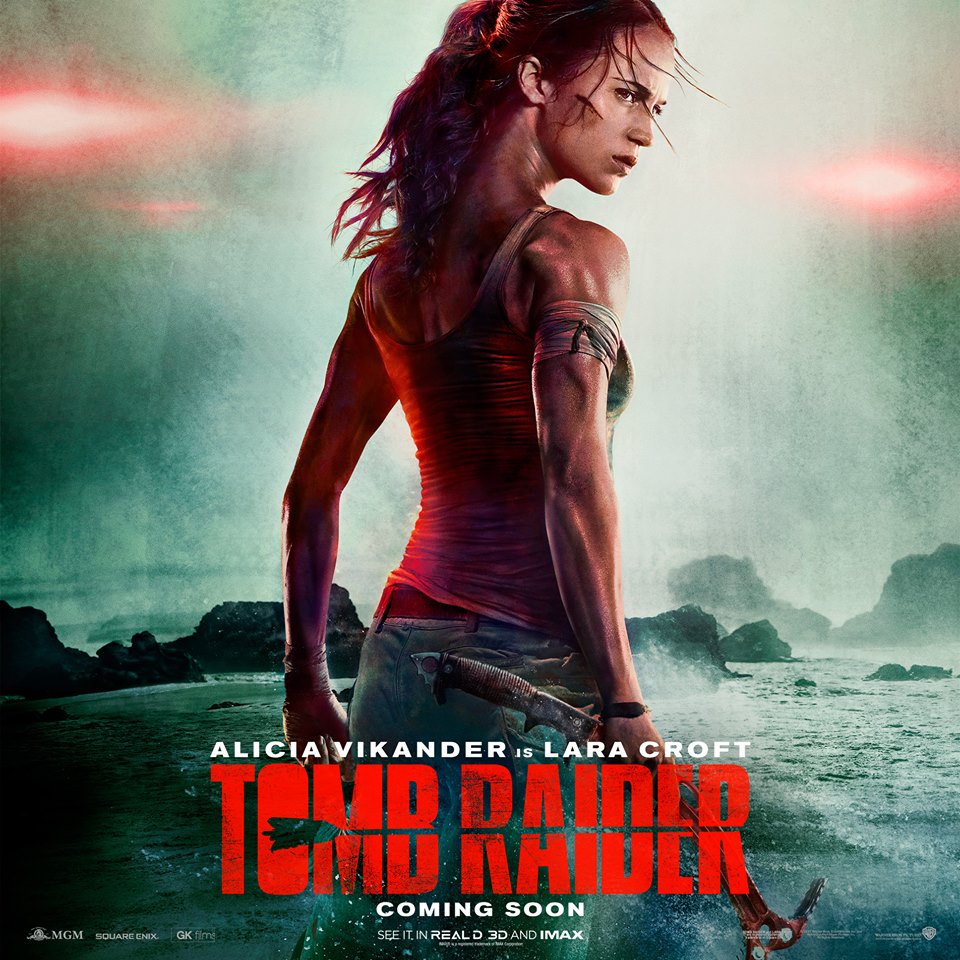 Tomb Raider - News Trailers and More
Synopsis
Lara Croft, the fiercely independent daughter of a missing adventurer, must push herself beyond her limits when she finds herself on the island where her father disappeared.
Director:
Ryan Uthaug
Cast:
Alicia Vikander - Lara Croft
Hannah John-Kamen - Sophie
Walton Goggins - Mathias Voegel
Kristin Scott Thomas - Ana Miller
Dominic West - Lord Richard Croft
Daniel Wu - Lu Ren
Tomb Raider Store:
Tomb Raider continues to put out awesome video games and with the film coming out there are other awesome Tomb Raider items to check out from t-shirts to toys. There also of course the older Tomb Raider films staring Angelina Jolie.
Trailers
— Tomb Raider (@TombRaiderMovie) January 18, 2018
Teaser of Trailer
— Tomb Raider (@TombRaiderMovie) January 17, 2018
Want a Tomb Raider T-Shirts for the show?
Alright it has now become a thing to show your fandom at the show. For some movies this is easy. You can't go into Target/Walmart with out finding 10 Star Wars or Marvel shirts. However, Tomb Raider is not as popular. There are some cool shirts out there though. Most coinsided with the release of the last video game which this film is heavily based off of. I am not going to create a Toy Raider - Shirt Post but I will post my favorite ones below:
This black one is cool.
This a cool graphic T-Shirt from The Rise of the Tomb Raider video game.
I also dug this one. Its kind of a throw back to old school Laura:
Art and Posters: