Please Share and Follow us on Twitter!
Tweet
Follow @toylabHQ
Aeon River's Daily Crap - Comicbook News
Welcome to my daily crap. This place isn't for the fair hearted, you've been warned. This is a place where I publish some small thoughts and observations. These thoughts all have a focus on comic's, comic book films, or film/Television.
You've been warned...now entering the thought toilet bowl of Aeon River's brain.
April 11, 2018
This should be a great Wednesday for Marvel.
Top books for today's new comic book day are Thanos Rising #1, Thanos#18 Domino #1 and Scarlet Spider #17. Thanos is currently the best book on the shelves which comes at the opportune time right before he makes a big splash in theaters. I also have really been enjoying Peter David's run on Scarlet Spider which remains my favorite Spider Comic.
Darth Vader #14 - Vader is still the best of the Star Wars books. This one focuses on Vader's battle with a rebellion led by a Jedi on Mon Cala.
Gail Simone on Domino just seems like a can't miss event.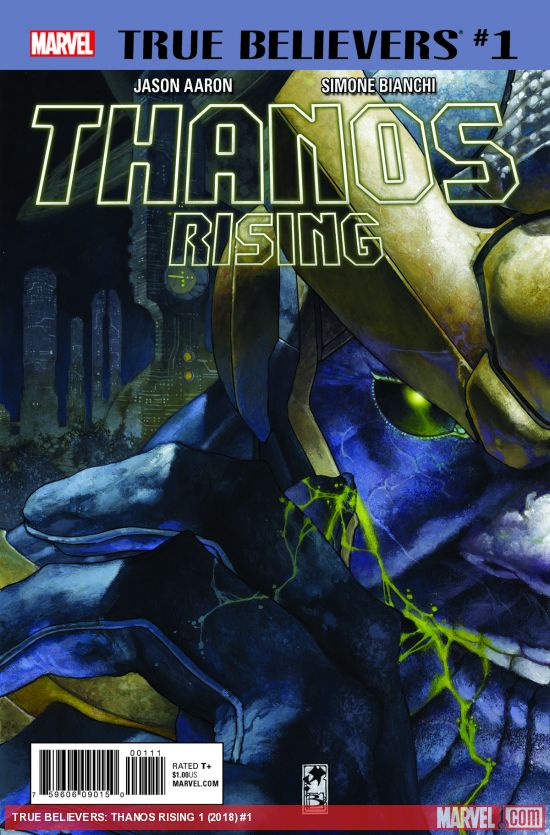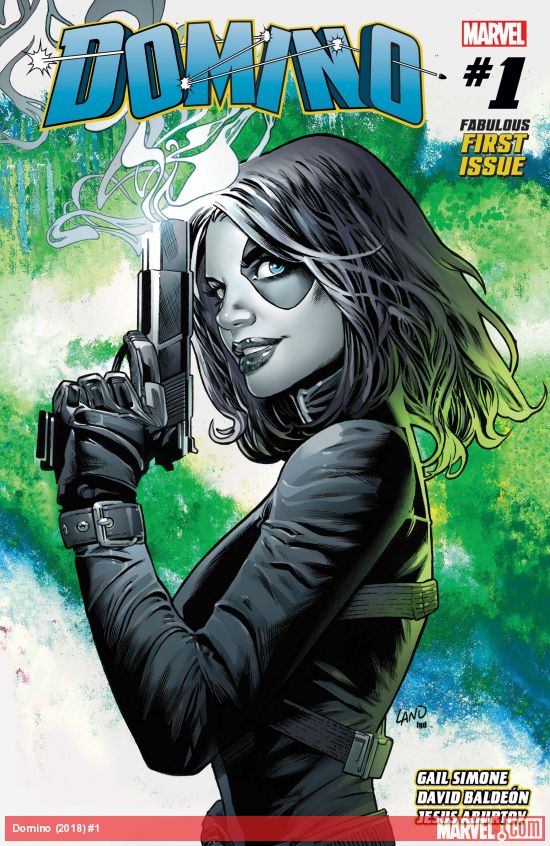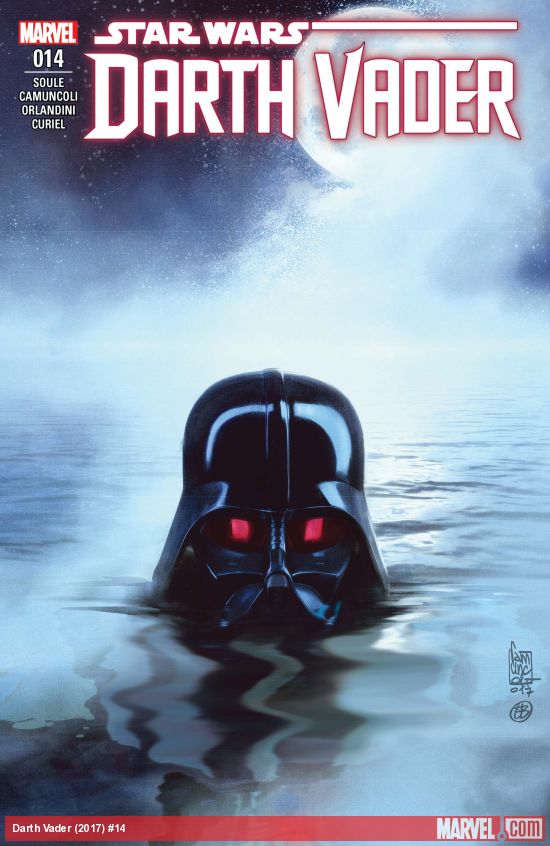 DC the books I am most looking at are Wonder Woman and Flash 44.
From Image I am interested in Kirkman's Oblivion Song #2
From Valiant I am interesting in Bloodshot Salvation 8 and Ninja-k 6

Apr 3, 2018
Tomorrow is new comic book Wednesday and there are some really cool books to check out.
Here are the top books in my pull list:
Analog #1 -
A new image series where elites no longer entrust their secrets on the internet and instead use an old school paper and pen method of delivering information by courier. The series focuses on the courier and his adventures. This series looks really cool and is the top book on my pull list.
Mech Cadet Yu #8
- Love this series and this sounds like an action packed issue where the mechs need to stop Sharg's super weapon.
Xerxes: The Fall of the House of Darius and the Rise of Alexander #1
- Frank Miller returns to the world of 300 to focus on the villain from 300 in Xerxes.
Isola #1
- This is a new series from Image that focuses on a story where a royal guard must rescue their Queen from Isola an Island of the Dead.
Marvel
Venomized #1 - This is a Venom event where Venom villains will attempt to add symbiotes to a wide range of Marvel characters.
Punisher #223 - Punisher in a War Machine suit yeah thats happening and is pretty cool.
Also check out:
Venom #164 and X-Men Gold #25
DC
Superman #42 - Superman faces off against Bizarro World.
Nightwing #42 - Nightwing must face off against a villain called the Crimson Kabuki in Tokyo.
Justice League #42 - WHO SHOT WONDERWOMAN - great tag line on that.
Batman #44 - Wedding preparation is on the way.
Oct-19
DC Metal continues to amaze. Here are some peaks at a couple new variants. November 15ths Justice League 33 varaint cover by Nick Bradshaw and Dark Nights: Metal #4 by Jim Lee coming out Dec 20.
Really dig this Batman versus the creepy zombie Super Man by Jim Lee. That cover really has a gritty and haunting quality.
Oct 18 - New COMIC BOOK DAY!
Its New Comic Book Day and here is what I am readying!
Cable is awesome get that for sure, Thor 700 and Luke Cage are both pretty cool check out those. I really dig the Luke Cage Lenticular Cover. The Cable book as far as a story goes is my favorite from Marvel I really like this story its kind of like Legends of Tomorrow but with Cable. The Luke Cage book has Cage going back to jail for some BS charges I dig it. These Legacy books all have their characters going back to their roots in some fashion.
Batman #33 Rules of Engagement - This is pretty cool it is about Batman's engagement to Catwoman and the pair ride off into the desert and kick of their engagement. Interesting stuff then happens.
Batman the Drowned - A female Aquaman that wants to drown everyone this is her Origin. Just like the othe evil Batman origin one shots this is really good.
Captain Phasma #4 - This booked ends the Phasma series right where she will enter the film Star Wars: The Last Jedi. I liked it a bit less than the others but its still cool to see where she ends up.
Maestros from Image this is a book for adults. No joke on that. Very good though cool characters, cool idea great art.
Sherlock Frankenstein & The Legion of Evil by Jeff Lemire this is really good based off the world of Black Hammer I want to get a review of this. Very cool issue. Actually I am going to say this is my top pick for today.
Oct 17 - Black Panther and Polybius Dreams!
The latest Black Panther trailer is really amazing. A growing worry I have though is will there be a Black Panther 2? I think there needs to be but I can't make heads of tales where the MCU is going. I even know where I would take a Panther in a sequel. I would have the Midnight Angels story as a challenge to T'Challa's reign.
I am working a few reviews now starting with a review of Polybius Dreams Chapter 1 a comic about an Arcade game that has a seeming paranormal influence over a small town. Polybius Dreams is an original comic based off an urban myth of a killing arcade game. Its a killer concept with stand out art work. If I had to compare it to something I wold say a cross between Stranger Things, Twilight Zone and Tron. The Kickstarter for Polybius Dream Chapter 2 is out now. They have some awesome things available in the Kickstarter and the best part is their options to get both Chapter 1 and Chapter 2 at a reasonable price. I dig the art of this please support this Kickstarter. Check out those arcade stickers!
Polybius Dreams Ch 2 Kickstarter
Oct - FRIDAY THE 13th
Some spooky trailers dropped on Friday the 13th and that is just perfect.
First we get an uber dark New Mutants trailer (You can see it
HERE
)
This movie is a daring departure of the typical super hero film where by super hero will be in an encapsulated horror story. The villain in the series will be the haunting monster the Ghost Bear. The trailer gave no mistake of where this film is going and what it is trying to do. It is going to be scary.
Then we got a Stranger Things 2nd trailer (You can see it
HERE
) For me the big thing in this trailer was that we see more Eleven! I can't wait for this damn show to start. What a delicious Halloween treat this show is going to be. Also comic fans check out the Halloween Comic Fest which is basically free comic book day mixed with Halloween. Stranger Things is helping sponsor the event and some Stranger Things goodies will be given out along with the comics.
Oct-12-2017 - Harley Creative staff shake up
We are going to start off with a real freaking turd.
Say it ain't so! News today that Amanda Conner and Jimmy Palmiotti have announced their departure from DC's Harley Quinn. The pair will be exiting the book on December 20's Harley Quinn #34. Apparently the pair are trying to pull a Michael Jordan retirment and go out on a high note. Last month's Harley Quinn rampaged its way to the top 10 in sales. Going to be sad to see these 2 go off this book their name have become synomous with it. Palmiotti says the pair will go on vacation and take a break but.......may return down the line. To add to Harley fans despair Harley is going to lose somone close to her which will likely lead to #34 being a very somber book. What can I say I love these 2 they are funny and nice as hell, they are joy to run into, wish them the best and can't wait to see what they do next.
Positive Turd - Riverdale premiered last night and was absolutely delicious. Yes that's right this is a delicious turd deal with it. Some how this fast paced show seemed to go even faster. Its like everyone in that little town drinks Red Bull all the time.
Marvel has some new books that look exciting a series forcusing on Storm written by Coates and a new Moon Knight series starting with issue #188 with Max Bemis and Jacen Burrows at the helm
watch for this in Nov.
Thor Ragnarok sounds like its going to be the Thor and Hulk movie that Marvel fans have wanted. Jame's Gunn's endorsed the heck out of it and I'm taking that to the bank. This is a thing is going to be good.
More will be dropped here tomorrow.......what can I say I am very regular! Save this link and swing by tomorrow to see whats floating.
You can blame Aeon River for this Sh BEEP:
Yell at me on my Facebook or ya know just stop by and say hi. I'm mostly active. And I am nice all the time that I am not being a complete and total dick.
https://www.facebook.com/aeon.river.54
I really think my posts should magically end with a song from the drop kick murphys blasting but when I tried to add it, it became annoying as all hell......so just imagine it!