Please Share and Follow us on Twitter!
Tweet
Follow @toylabHQ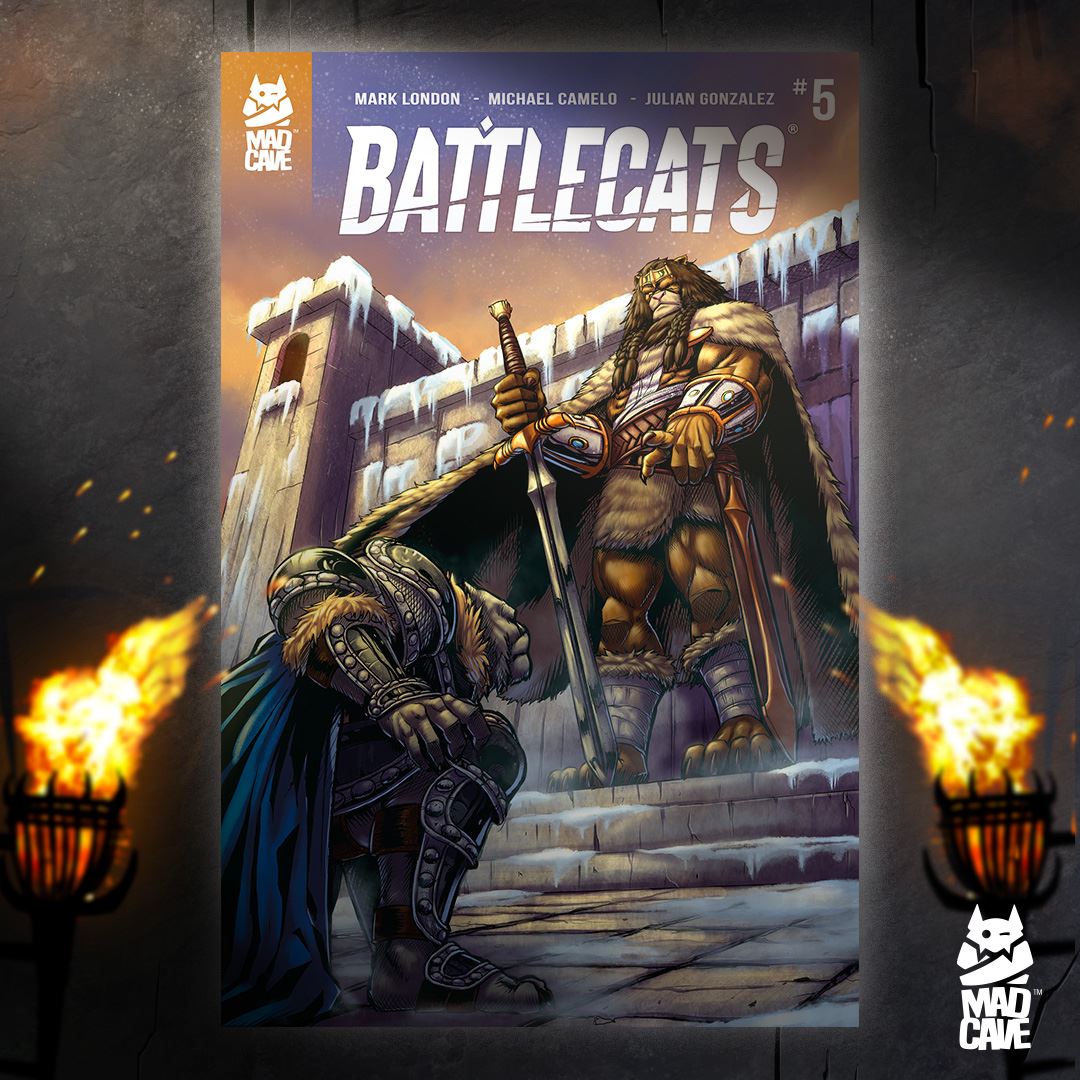 Battlecats #5 Review
An Amazing 9/10!! Intrigue begins to run deep with the cats!
Review by Aeon River - Toylab Indie Comic Reviews
Battlecasts is a series we called out as being cool earlier in the year when we reviewed its issue #0. The concept and art are things we called out as being awesome with #0 and with #5 these are all still strengths. The cats are still cool, the art is still striking. The story in this book also gets more nuanced with some Game of Thrones style political betrayals and intrigue begin to play a part.
This book has everything you could want out of a fantasy story.
Art Check
Action Check
Political Intrigue Check
Crazy Cool Cat Warriors Check
Battlecats is one of the flagship titles of MadcaveStudios. You should check out their site and download the FREE copies of Battlecats and their other title Midnight Task Force immediatly. Both are cool and will let you know if you any interest in the series before spending your money. You can check them out at their website:
https://www.madcavestudios.com
Battlecats #5 is written by Mark London with art by Michael Camelo, and colors by Julian Gonzalez. It went on sale on Sep 6th. You can purchase it from their site, and I will post a link to purchase from Amazon below.
Official Synoposis:
END OF ARC. The Battlecats are faced with a difficult decision, one that directly contradicts the orders of King Eramad III. Meanwhile, the seeds for an evil uprising in Valderia have been planted. What does fate have in store for Valderia? What will become of our heroes?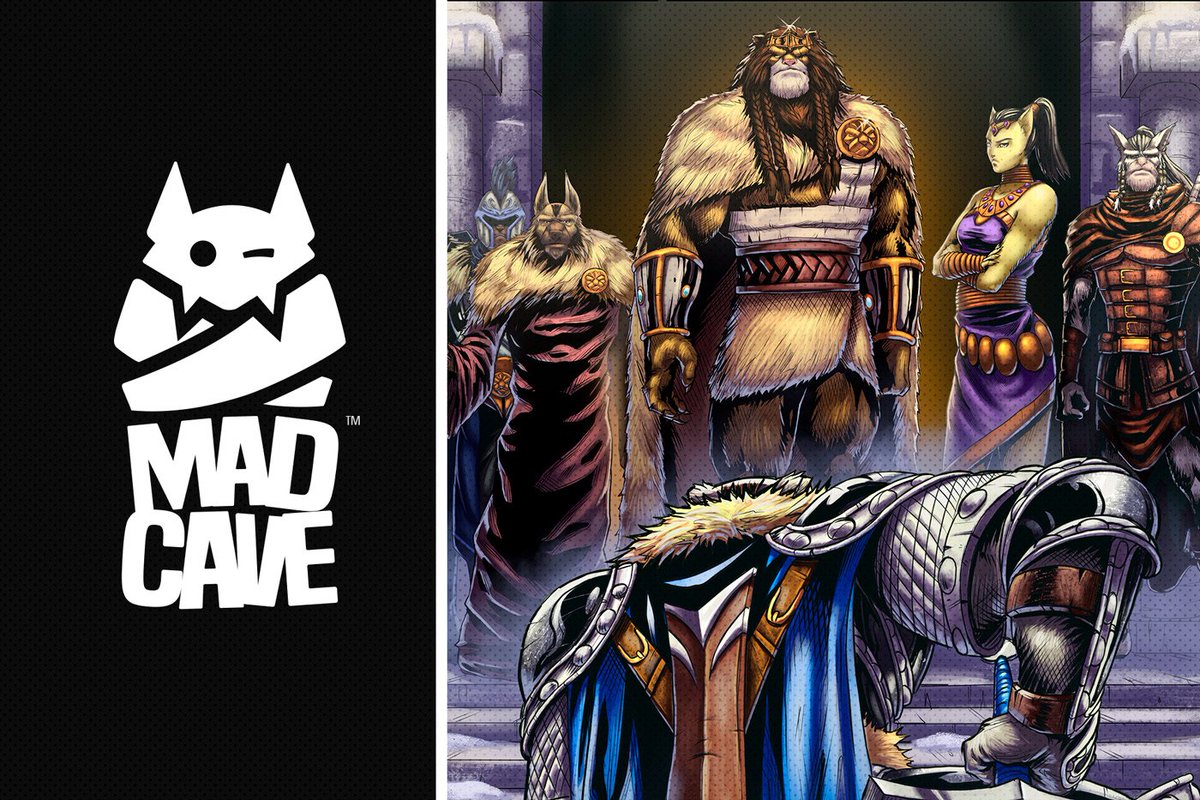 #5 really is the culmination and end of the quest of the heroes that begins at the end of Battlecats. The King Eramad the III sends out the elite BattleCats to kill a Direbeast. The time of this quest seems off as Valderians are being attacked by an uprising from Valadar and the Darkats. Why send the elite warriors of the land on a quest at such critical moment. Something seems off and now in Battlecats #5 we find out why this Direbeast is so important. I can't spoil it, but I will say this all ends with some interesting intrigue at the end. The comic also ends with really cool fantasy maps that really help understand the events and locations in this world. I love the maps.
One thing to immediatly note is that in the age where Marvel is canceling books after 2 issues and comic buyers debate whether to not to invest the money this issue marks the 6th issue in the Battlecats series (If you count #0) and is a full complete story arc. For an independent shop to crank these out at this high level of quality is very impressive and it makes me really want to get my hands on Battlecats #6.
Where do the Battlecats go in #6? At the end the Darkats begin to make their move on the frontier and the threat that they pose to Valderia becomes more clear. The intrigue from the Direbeast puts the Battlecats in a difficult position. This all leads up to next major story of Battlecats which promises to focus on the rebellion and the Darkats.
BattleCats Store:
If you are interesting in checking out Battlecats I would first go to the Madcave website and download the #0 for free. That is an awesome deal that is hard to pass up. Then you can either buy the other BattleCats on their site or through Amazon links below. Toylab is a member of the Amazon Affiliate program so that we can bring great products from Amazon directly to our readers.
Madcave Studio also makes trailers for their comics. Here is the one for Battlecats.
This comic review was brought to you by Aeon River you can find me on Facebook!
Aeon River Facebook Follow Me or Yell at me HERE!
Related Posts:
Tales from Free Comic Book Day
Independent Comics Corner