Please Share and Follow us on Twitter!
Tweet
Follow @toylabHQ
The Legendary Pokemon are here!
The Legendary Pokemon have finally started being released into Pokemon Go and they are as awesome as many expected. We decided it was time to create a cheat sheet where all the posts on how to beat and catch Legendary Pokemon in one place. Fans of Pokemon Go have waited an entire year for the ability to catch Legendarys so the enthuisiasm around the Legendary Pokemon is intense.
To catch a Legendary Pokemon you will need to defeat it in a Raid. Raids appear periodically at gyms and you will be altered on your game when one is nearby. The Legendary Raid's have the 5 Rhydon head symbol and when the Pokemon is revealed you can battle it in a Raid by using one of the special Legendary raid passes.
You absolutely must have a group with you to defeat a Legendary Pokemon in a Raid. There is really no way to defeat one by yourself they are all just far too powerful. That said we do have tips. Including breakdowns of each Legendary and a link to use Raid Beacons.
WOW check out with these fun Poke Products!
Toylab is a member of the Amazon affiliate program and is thrilled to be able to offer a wide arrange of Pokemon shopping deals like the products below in our online Toy and Collectable Store. If you are searching for Pokemon Christmas or Birthday gifts this is an excelent place to start. We have all of the hot pokemon gifts. If you need something right now you can find Pokemon Products at Walmart, Target, CVS, Toys R Us and Walgreens. These products come directly from Amazon so you get the best deal and the best shipping.
It is also cool to have some cool Pokemon Threads to wear while you are out hunting. Check these out! It helps tell people hey I am here to catch Pokemon.
What are Legendary Pokemon:
The Legendary Pokemon are ultra rare and powerful Pokemon whose existence was hard to confirm in the Pokemon world. They are broken up into different groups that appeared in different generations.
Legendary Birds:
There are 5 Legendary birds being Luggia, Ho-Oh, Zapdos, Articuno and Moltres. Sometimes the Legendary bird moniker is only meant to address Zapdos, Articuno and Moltres. Luggia and Ho-Oh are held out as something special.
Legendary Dogs
There are three Legendary dogs Raikou, Entei and Suicune. While not a dog, Ho-Oh is considered to be the leader of the dogs as it created them after the event of the burning of the brass tower.
Mew Duo
The Pokemon Mew and MewTwo are called the Mew Duo. MewTwo is a genetically altered pokemon created from the DNA of Mew. Both are highly powerful pscychic pokemon.
How to Beat Legendary Raids
In Aphlabetical order.
Entei
How to beat and catch Entei (Click on Picture)
Ho-Oh
How to beat and catch Ho-Oh (Click on Picture)
Mew
How to beat and catch Mew? (Click on Picture)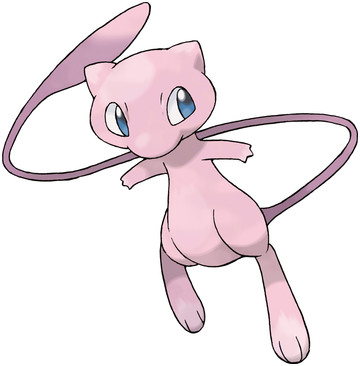 Mewtwo
How to beat and catch Mewtwo (Click On Picture)
Moltres
How to beat and catch Moltres (Click on Picture)
Lugia
How to beat and catch Lugia (Click on Picture)
Raikou
How to beat and catch Raikou (Click on picture)
Suicune
How to beat and catch Suicune (Click on Picture)
Zapdos
How to beat and catch Zapdos (Click on Picture)
Raid Beacons:
A Raid Beacon lets other players known you are going to a Raid. It also lets you see Raids being targeted by other players so you can cordinate an attack on Raids. You can find the Raid Beacon set up on the link below:
Silph Radio (Raid Beacons)
Toylab's Pokemon Go Guide - See Tips, Tricks, How to Beat