Please Share and Follow us on Twitter!
Tweet
Follow @toylabHQ
How do you beat Raikou? Pokemon Go questions
Raikou is the electric / thunder dog of the Legendary dogs in Pokemon lore. The the three legendary dogs were created by the Legendary bird Ho-Oh after the burning of the Brass Tower. Ho-Oh continues to be seen as the leader of the Legendary Dogs and is the only being capable of queling a fight between the three.
While part of the Legendary Dogs, Raikou actually looks more like Tiger or a Sabretooth Tiger than a dog. It is said to be extremely powerful, can create storms, and even fly by creating powerful thunderstorms that lift it off the ground.
Pokemon Gold Description:




The rain clouds it carries let it fire thunderbolts at will. They say that it descended with lightning.
Pokemon Silver Description:




A Pokémon that races across the land while barking a cry that sounds like crashing thunder.
Pokemon Crystal Description:

This rough Pokémon stores energy in its body, then sweeps across the land, shooting off electricity.
As a Legendary Pokemon Go Raikou is battled in Raids and has extremely high CP.
Raikou will be released as a Legendary Raid.
Show your Pokemon Love with these fun Pokemon Products!
Toylab is a member of the Amazon Affiliate Program and can bring fun Pokemon toys and products at a great price directly from Amazon. These make great Birthday or Christmas Gifts for the Pokemon Trainers in your family. If you need a Pokemon Toy right now you can also try brick and mortar stores like Walmart, Target, Walgreens, CVS, and of course Toys R Us.
Catching the legendary Pokemon-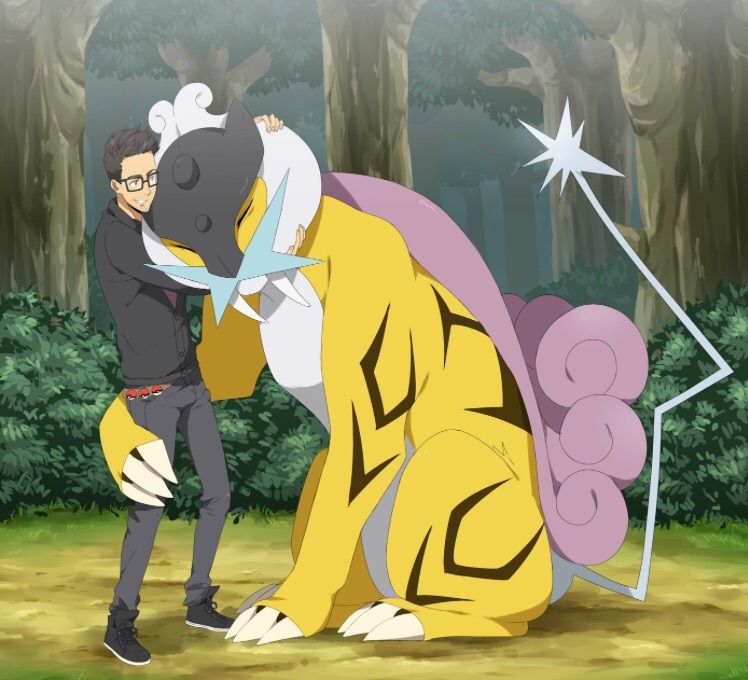 There were many rumors early on in Pokemon Go on ways to catch Legendary Pokemon. One rumor was that they were on top of Mount Everest or in Area 51. These rumors are
NOT
true.
Legendary Pokemon like Raikou can be caught when you battle in a Legendary Raid. A raid will appear with a 5 Rhydon symbol that denotes a Legendary Raid. Once the Raid pokemon appears it will be one of the Legendary Pokemon, if it is Raikou you can then battle it. If you successfully beat Raikou you will then get an opportunity to catch it. To beat Raikou you will to make a team of multiple people to help. No matter how powerful you are the Legendary Pokemon in Raids are very powerful (Very high CP) and require a large group of people with high level Pokemon.
Time to answer and the important questions!
HOW TO FIGHT A Raikou or should I say...
HOW TO BEAT RAIKOU
WHAT IS THE BEST POKEMON TO USE VS AN RAIKOU
WHAT IS A RAIKOU COUNTER
Battle with Raikou:
Remember that Pokemon Types are very IMPORTANT
Read this --->
Pokemon Types Explained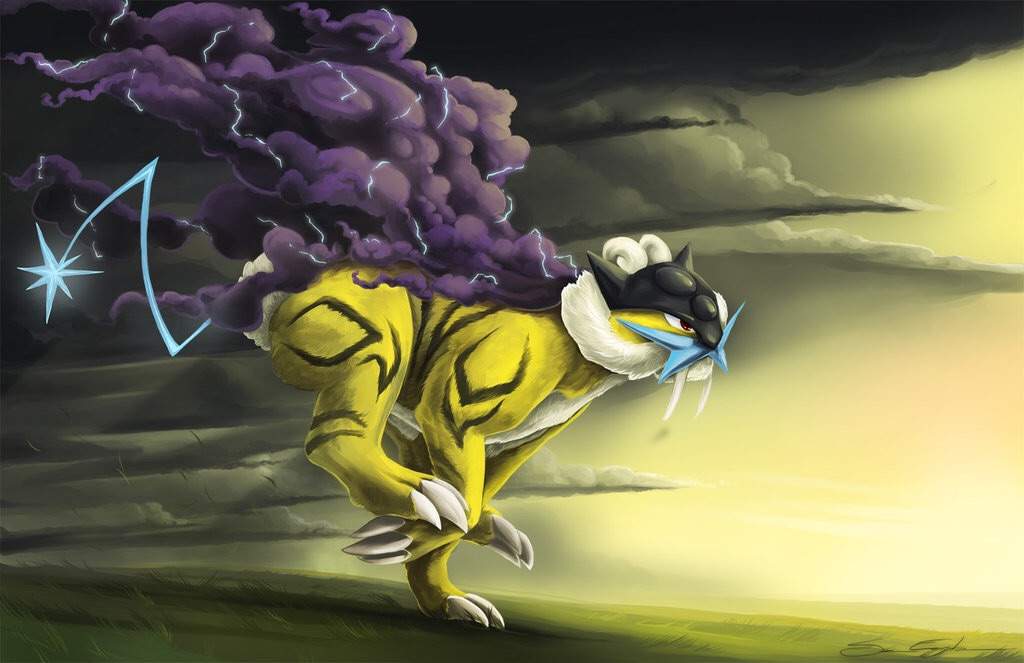 Wait what was that? Was that a bark or THUNDER, no that is Raikou storming its way to you. It snarls as it streaks toward like a violent burst of lighting. Its time to prepare yourself for the Pokemon Battle of your life. Here Comes RAIKOU!!!!!!!!
Alright strategy time well lets start with this Raikou is an Electric type pokemon.
Rock and

Ground

Pokemon work well against
Electric Pokemon.
Top Counters vs Raikou:
For all Legendary Bird Pokemon a Golem with Rock Throw, works well. Golem is a must have for Legendary Raids. This is easily one of the best Pokemon to use against Raikou.
List of top counters:
Golem (Rock Throw and Stone Edge is optimal)

Rhydon

Sandslash with Ground based moves
Other pokemon to consider are high dps unleashing pokemon like Flareon and Dragonite. Generally these Pokemon can be good if you just need to take down a Pokemon's final health.
Having a team of Golem's is really critical for Legendary's go after those Geodudes!
The Poke fun has just begun...Also See!
More Pokemon GO! Tips, Tricks and More!
Legendary Pokemon Cheat Sheet