There is a lot of Ninjak projects coming out in 2017. First there is the event Rapture, then comes Ninja.K in November and there is also a live action webseries called Ninjak vs the Valiant Universe. With all of this coming out 2017 should be renamed the year of Ninjak. One cool thing about all of these is that they each have their distinctive flavor and do not seem to tread on the others toes.
Rapture is a limited series that unites Ninjak with Shadowman. It will test Ninjak's practical skills in a mystical environment of the Deadside.
An addition to Ninjak and Shadowman a variety of other characters will be featured that include a new old Barbarian character who is a resident of the Deadside.A being known as Babel will be trying to enter the Aliveside and that breach could threaten all of existence. Warned of this threat the Geomancer Tama will reach out to Ninjak to create a group of heroes to take down Babel before its too late for everyone.
Preview Panels reveal Shadowman
Ninjak Vs Variant Cover:
Valiant will begin releasing some variant of comics that feature the actors from the upcoming Ninjak vs the Valiant Universe. Rapture has one such cover featureing actor Michael Rowe as Ninjak.
Toylab is a member of the Amazon Affiliate program and so we can bring you these awesome deals on Valiant products directly from Amazon to you.
Rapture is coming to shelves near you in May 2017.
Pictures of Rapture at Valiant Summit: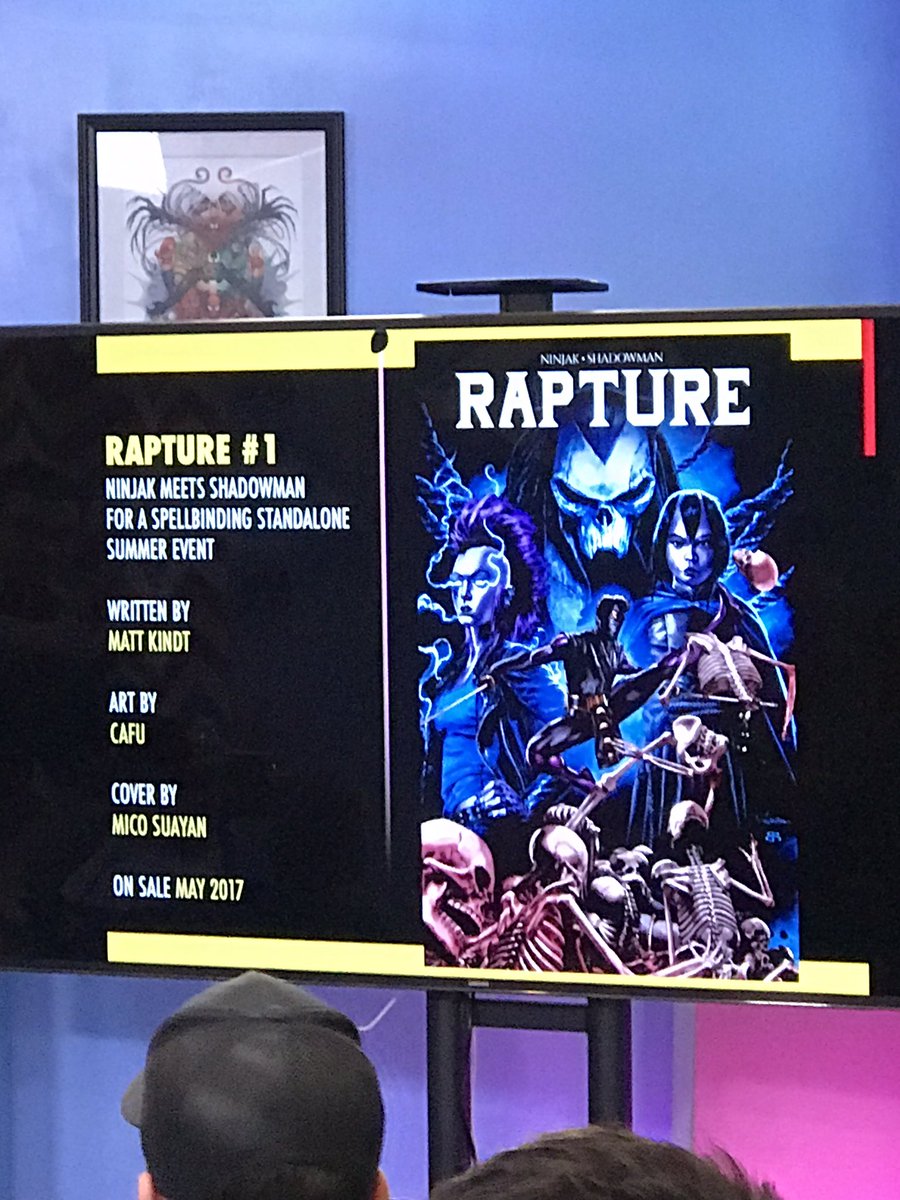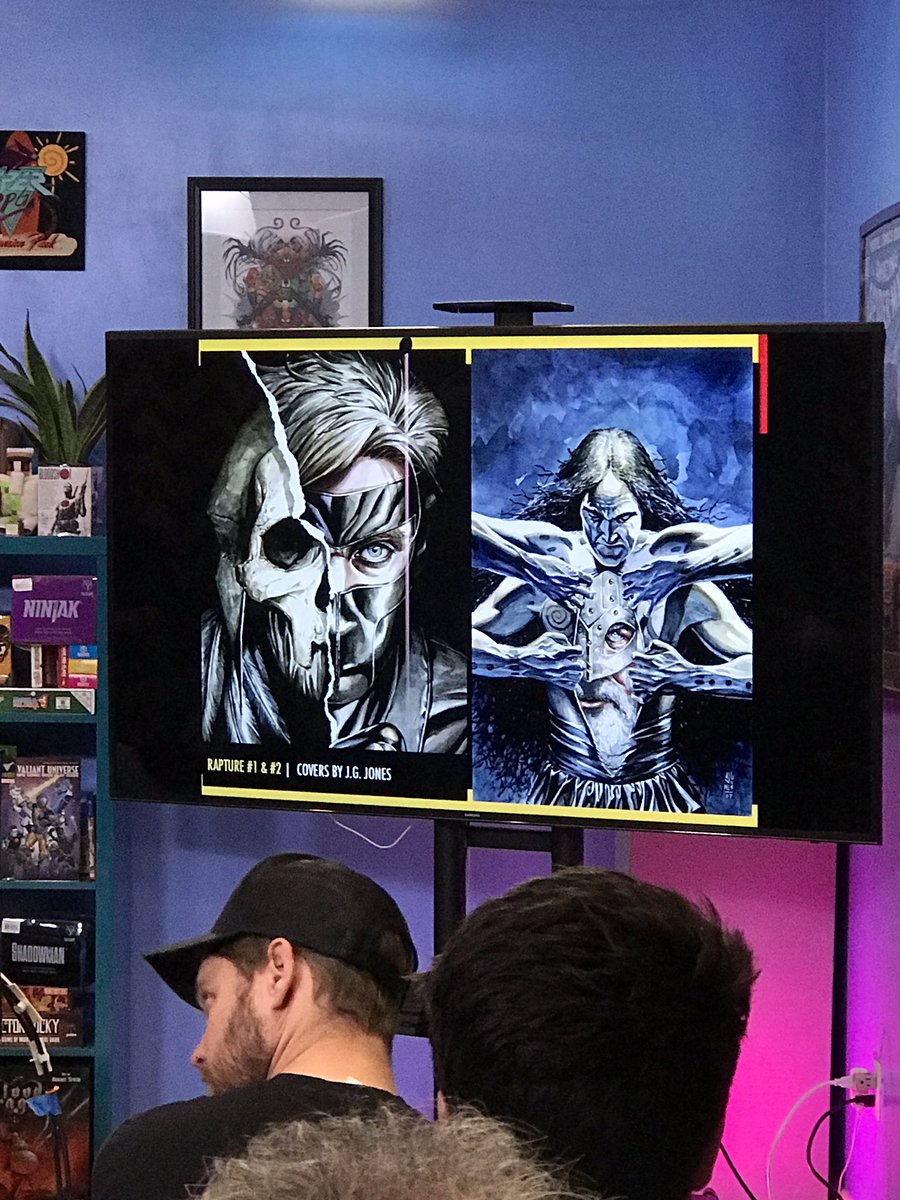 RAPTURE #1
Written by MATT KINDT
Art by CAFU
Cover by MICO SUAYAN
On a scarred landscape, two otherworldly armies prepare to battle one last time, vying for control of a massive tower named from an ancient language no longer permitted to be spoken.
One army is led by a primeval force named Babel, whose goal is singular: to breach "heaven" no matter the cost. The only thing standing in his way is a gray-haired barbaric warrior, filled with rage and regret – a man who sees this battle as his last chance for redemption. But he knows his depleted forces have little chance of victory unless aid comes soon.
Enter Tama: A 12-year old girl on the crest of a hill overlooking the battle, who has just become humanity's only hope. The last in an ancient line of mystics who protect the Earth, she has foreseen this battle and knows millions will perish if she's unable to stop it. Now Tama and her ragtag team of malcontents – Ninjak, Shadowman and Punk Mambo – must somehow defeat an elder god hell bent on piercing the heavens.
This summer, New York Times best-selling writer Matt Kindt (X-O MANOWAR) and artistic sensation CAFU (RAI) lead a Tolkien-esque journey into the space between life and death…through the Deadside…and into the many worlds that lie beyond right here with a spellbinding and horrific standalone event!
LIMITED SERIES | BEGINNING MAY 2017