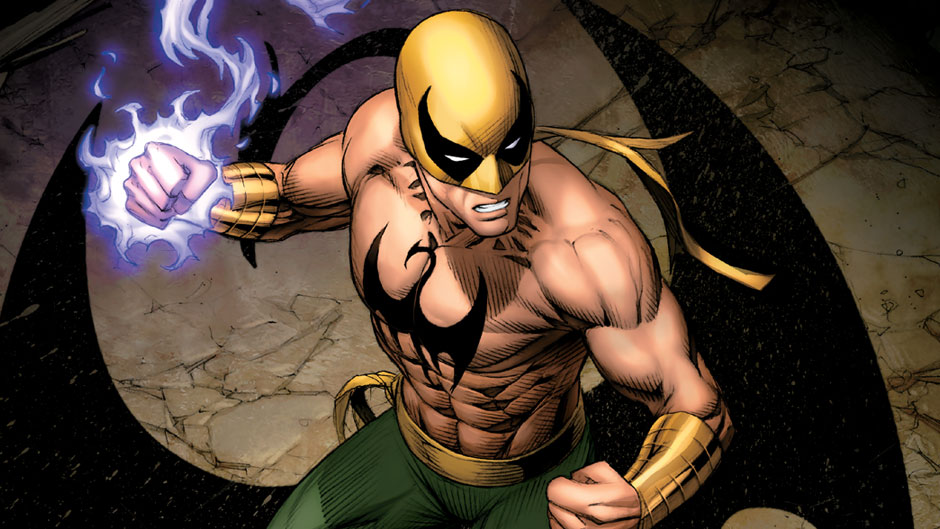 What Iron Fist stories to read?
Many people know Iron Fist for his appearances in Avengers or cameos in Spider-Man comics. However, he has never been amongst the super popular upper echelon of Marvel characters. Despite, this he does have some really good stories that are worth looking into.
If you want to learn more about Iron Fist comics here are some places to start:
Original Origin story
The original Iron Fist stories were part of the Title Marvel Premiere and eventually moves into Iron Fist. These stories cover his origins and his coming to America to battle crime. At this point this collection of stories is about 40 years old but they still hold up well. Iron Fist's origin is really pretty cool to read. It also sets up his first major villains in Harold Meachum and Kara Kei death cult. I expect the Netflix series will mine this material pretty heavily.
Amazon Description:
A Himalayan expedition to find the mystical city of K'un-Lun left nine-year-old Daniel Rand's parents dead, but he found the path to the K'un-Lun and there spent a decade training under its immortal inhabitants. He became an unmatched master of martial arts and spiritual control; armed with the shattering power of the iron fist, Daniel left immortality behind to set out into the Western world and avenge his parents' deaths. Packed with wall-to-wall kung fu action, Iron Fist runs a gauntlet through the Kara-Kai death cult, ninja adversaries, and mystic dimensions.
COLLECTING
: Vol. 1; Marvel Premiere (1972) 15-25, Iron Fist (1975) 1-15, Marvel Team-Up (1972) 63-64
Power Man and Iron Fist / Heroes for Hire
When you think about Iron Fist you also think about Luke Cage. The reason is that both 70s creations were teamed up early on and that team up has become a major part of their of make up. Its hard to say why the pair work so well together but they have. The combination of the kung fu white mystic with the steel hard black street fighter. The partnership has allowed Marvel the issues ranging from race relations to socioeconomics and done so with a deft and human touch. The two have been in many series together most fall beneath the moniker of Power Man and Iron Fist but also as Heroes for Hire.
Official Description:
Marvel's stronger-than-steel man of the streets, Luke Cage, partners with the mystic kung fu master Iron Fist in the beginning of one of the greatest teams in comic-book history! Together Power Man and Iron Fist are heroes for hire, taking any on any job, any challenge, so long as their clients can meet the price. But both heroes have long pasts and old foes out to destroy them. Between those menaces and making ends meet, it's a life short on downtime and long on action!
COLLECTING
: Power Man 48-49, Power Man & Iron Fist 50-70 (Power Man & Iron Fist Epic Collection Vol. 1)
Immortal Iron Fist series:
Immortal Iron Fist Series by Fraction and Brubacker provided a huge update to the character and added greatly to the depth of the 7 City Mythos. This to me is by far the best Iron Fist stand alone series. The characters introduced
Amazon Description:
Experience a brand-new kind of Iron Fist story, one steeped in legends and fables stretching back through the centuries! Orphaned as a child and raised in the lost city of K'un-Lun, Danny Rand returned to America as the mystical martial artist Iron Fist - but all his kung fu skills can't help him find his place in the modern world. After learning that the legacy of the Iron Fist holds more secrets than he ever dreamed, Danny is invited to fight in a tournament against the Immortal Weapons. At stake is the life of his friend, the legacy of his father and mentor...and the future of K'un-Lun!
COLLECTING:
Immortal Iron Fist 1-16, Annual 1; Immortal Iron Fist: Orson Randall and the Green Mist of Death 1; Immortal Iron Fist: The Origin of Danny Rand 1; Civil War: Choosing Sides 1
More Fun Stuff to check out:
More - Iron Fist
Defenders Saga News and Casting HUB
Marvel - News, Characters, Reviews, Movies, and Comics
Marvel News and Speculation!
Marvel Villains Week! Time to explore the underside of the Marvel Universe
Marvel Premiere #15 First Appearance of Iron Fist