Please Share and Follow us on Twitter!
Tweet
Follow @toylabHQ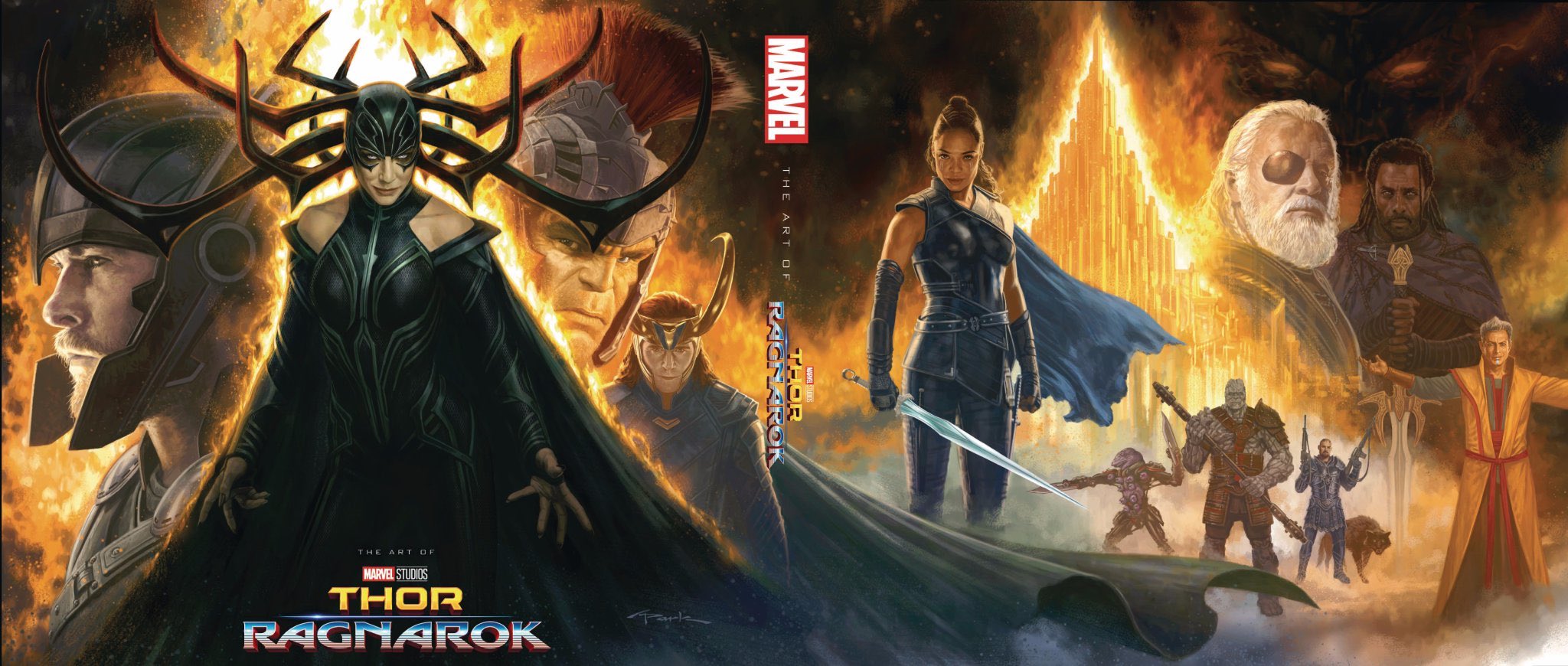 The Toylab Skinny on Thor Ragnarok:
Thor Ragnarok is Marvel film that will focus on a climatic battle of Thor to save Asgard. The events of Ragnarok were first hinted at in Thor's vision during Avengers: Age of Ultron. Now Thor must avoid those visions from occurring. It won't be easy for ol' hammer head though as he is stuck on a brutal world on the other side of the universe in a brutal gladiatorial world. The film combines story elements from famous Thor stories such as Ragnarok, Skurge's Last Stand and and Hulk's popular Planet Hulk story.
Official Synopsis:
In Marvel Studios' "Thor: Ragnarok," Thor is imprisoned on the other side of the universe without his mighty hammer and finds himself in a race against time to get back to Asgard to stop Ragnarok - the destruction of his homeworld and the end of Asgardian civilization - at the hands of an all-powerful new threat, the ruthless Hela. But first he must survive a deadly gladiatorial contest that pits him against his former ally and fellow Avenger - the Incredible Hulk!
Release Date:
November 3, 2017
Reaction:
Early Reviews:10/20/2018
Thor Ragnarok has 98% fresh rating based off of early reviews. This is higher than both previous Thor films. Thor 1 had a 77% fresh rating, and Thor the Dark World had a 66% rating.
Director Tiki Waititi reaction to Thor Comments:
— IGN (@IGN) October 21, 2017
What the critics are saying:
Uproxx:
Thor: Ragnarok is by far the most unusual of the Marvel movies – a crazy, colorful, ambitious, hilarious ride through the cosmos – even surpassing the Guardians of the Galaxy movies as the former holder of that title. And it's by far the funniest. It's not even a question that Thor: Ragnarok is the best of the Thor movies and it's certainly up there as far as the best in the MCU. Who knew a Thor movie could be this wonderful? I guess Taika Waititi did. And please let Taika Waititi make whatever other movies he wants from now on.
SOURCE:
Uproxx
IGN
Thor: Ragnarok is a goofy, kitschy- but- fun romp and the most purely entertaining of the three Thor movies, marked by its distinctive designs, '80s synth score, and assemblage of spirited characters. It's carried by the excellent chemistry between Thor, Hulk, and Valkyrie, who give humanity to a visual effects-heavy spectacle that finally makes good on Thor's title of God of Thunder. But it's also a film fragmented by its clear preference for its B storyline (Sakaar) over its A storyline (Asgard). Thor: Ragnarok's desire to go for the gag also hurts the movie in a few key serious moments that deserved to pack more punch than they did. [7.7/10]
SOURCE:
IGN
Guardian:
It basically throws up its hands at its own ridiculousness and plays it all for laughs – and it gets them. The price of this irreverence is the possibility of taking anything that happens all that seriously – even the potential destruction of the Norse gods' home (that's not a spoiler either: it's the title of the movie). There's a potentially intriguing subtext about Asgard's gilded spires – and by extension European civilisation – having been built on the suffering and riches of others, but, being a bit of a downer, it's dealt with fleetingly. The romp must go on. [3/5]
SOURCE:
Guardian
The most helpful review I find is what Variety says. I say this because I almost 100% disgree with them all the time so if they don't like something I know I want to see it.
Variety
These days, Marvel movies arrive as parodies of themselves. If only that were an indication of the genre's own impending Ragnarok — a sign that the entire phenomenon is about to implode, only to be reborn as something more worthy of the audience's time and intelligence.
SOURCE:
Variety
James Gunn on Thor Ragnarok:
James Gunn went to the Thor Ragnarok Premiere and said he loved it. While the director of Guardians of the Galaxy films could certainly be considered biased he has stayed mum on Marvel projects he has not liked in the past giving his opinion a certain weight of credibility.
Results:
Coming Soon
Thor Store:
Toylab is a member of the Amazon Affiliate program and is thrilled to bring you these great deals directly from Amazon. Hammer on!
Trailer 2 Official Trailer
This trailer was released at SDCC 2017.
Trailer 1 Thor Ragnarok
Thor Ragnarok may be the best Marvel Trailer ever. The Guardians of the Galaxy original one and the original Iron Man are up there but this is pretty epic.
Cast:
Director
-
Tiki Waititi
Producer(s)- Kevin Feige, Louis D'Esposito, Brad Winderbaum, Victoria Alonso, Thomas M. Hammel and Stan Lee.
Story by - Craig Kyle, Christopher Yost and Stephany Folsom
Screenplay - Eric Perason
Results:
Coming Soon
Production shots:
Director Tiki Waititi instructs Chris Hemsworth (Thor) released by Marvel Jan 2017
Tessa Thompson and Chris Hemsworth on set
Thor Ragnarok: Images and Art:
Posters: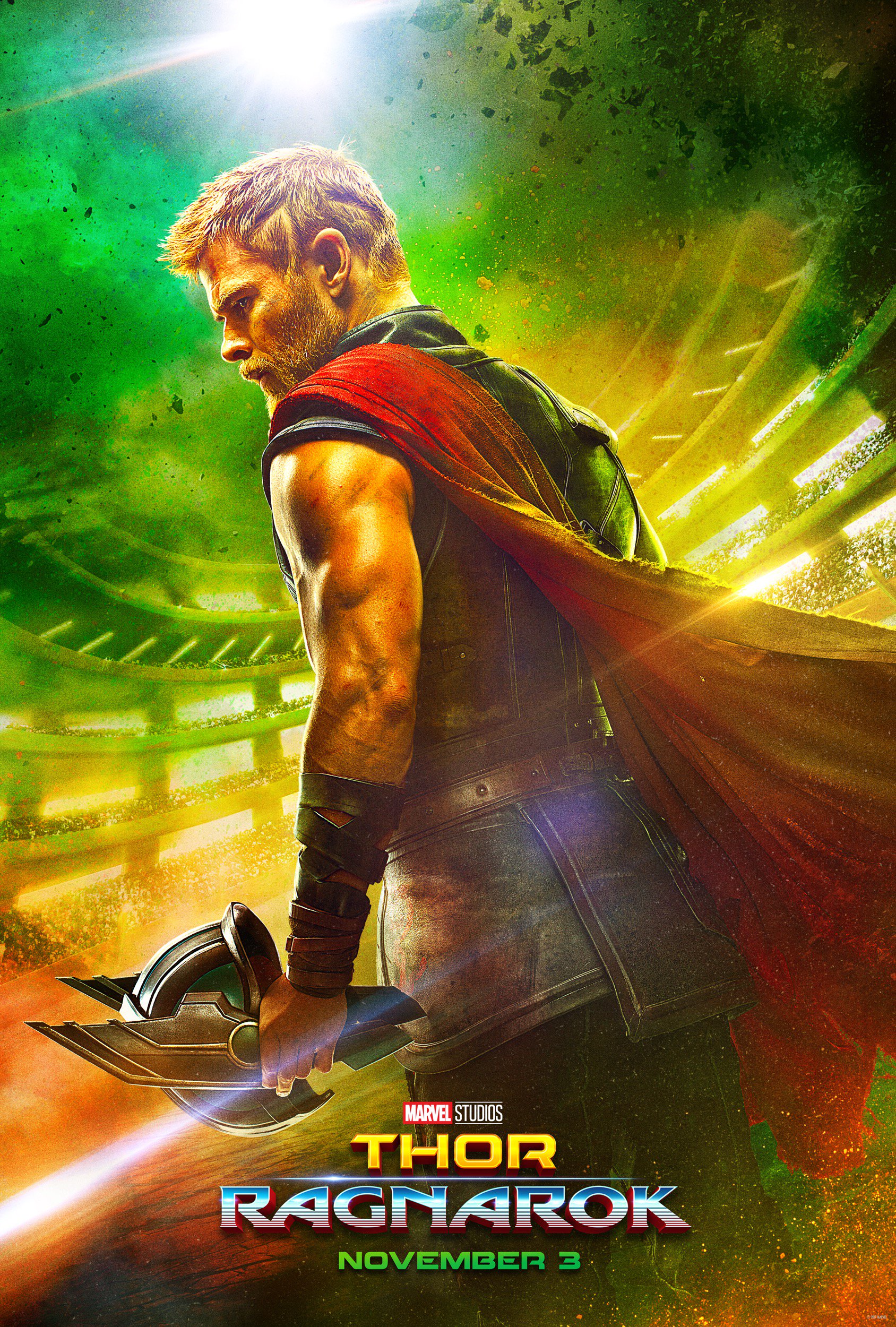 San Diego Comic Con
San Diego Comic Con 2016 and 2017 Trailer
Thor Ragnarok Trailer SDCC 2016:
Set photo from Thor Ragnarok shows Thor holding a business card that says 177A Bleeker St.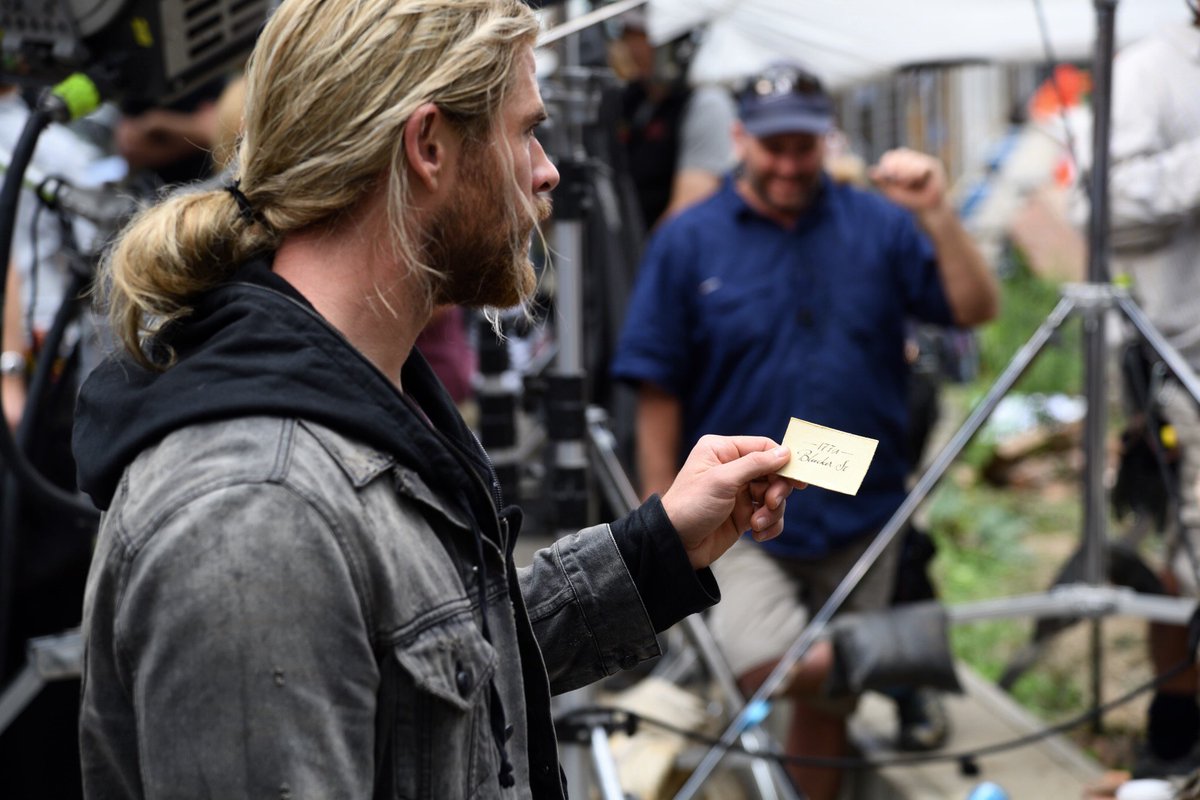 Thor Mini Wiki:
Want to know more about the comic stories and characters that are inspiring the film? We carefully selected links to the most pertinent material below:
Who is Thor?
Thor is Marvel hero pulled out of Norse Mythology. The Marvel Thor is very similar to his folklore countpart but in Marvel he interacts with super heroes. Thor also brings parts of his mythology to the Marvel Universe such as his home Asgard, father
Odin
, and villainous brother
Loki
. While in folklore terms Thor is considered a god, in Marvel he tends to be depicted more as an inter-dimensional alien with great powers.
For more sizzling Thor reviews, trailers and comic stories see..
FOR MORE - Mighty Thor - CLICK HERE
The character Skurge is in the film. One of the major Skurge stories is about his death in Hel against Hela something that is surely to inspire scenes in the film. You can learn about the comic version of this event on the link below:
Planet Hulk
Planet Hulk was an extremely popular Hulk story that saw Hulk dropped onto a brutal planet of gladiatorial combat. Many fans have wanted Planet Hulk to be the next Hulk film. For various reasons Marvel has shied away from making another solo Hulk film. However, many of the elements of Planet Hulk appear to be included in Thor Ragnarok.
Thor's Notable Friends and Allies:
Thor's Notable Villains:
Thor Cosplays
Many Thor characters have been depicted in cosplay. Here are some of the more awesome one's we have found.
Marvel - News, Characters, Reviews, Movies, and Comics