5 Tips for Pokemon hunting in a Cemetery
One of the things about Pokemon Go that is causing many consternation is the amount of Pokestops in places of serious places where people are mourning. This is because Ingress, the game whose data effectively underlies Pokemon Go asked its players to locate places of spiritual and emotional importance. This meant that Ingress players went out and found many places that were churches, memorials and ...cemeterys.
Some Cemeterys are welcoming players and some are banning them. While it may seem a bit morbid Cemeterys were some of the first parks in our country and past times were often used for recreational walks and picnics. Many cemeterys are also full of beautiful paths and historical sites that many people may have forgotten.
As far as Pokemon Go tips go keep in mind that ghost pokemon do not seem to be any more likely to show up at cemeterys or haunted locations. As far as we can tell tips likes these are just rumors. That said ghosts do seem to show up more at night and during the evening.
Catching Ghosts at night!!!!
Here are 5 tips for going Pokemon Hunting in a Cemetery.
1)
Select Carefully:
Find a cemetery with old graves. These graves are more likely to be turned into Pokestops and this also keeps you away from funerals, and memorials for people who have died recently. Also make sure that you have good service in the area or else there is no point. Obviousily make sure the Cemetery has not banned players before you show up.
2)
Don't be a dumb ass
- Stay away from funerals and mourning families. I mean come on this should be obvious. Don't litter be respectful etc. If you act stupid the cemetery is likely to ban players from that area.
3)
If you go at night..
.Because hey its exciting and fun to be in a cemetery at night. It also lets you catch different kinds of Pokemon in your are. Make sure you bring a flash light or even a head lamp. Also be sure you can exit area and know when the Cemetery closes. Multiple cemeteries have reported Pokemon Go players accidentally finding themselves locked in. Don't be one of those poor players. Also be sure to dress appropriately and bring a extra battery pack for your phone.
4)
Find open areas for Tracking
- Try to find fairly open areas where you can walk in nearly a 360 degree area this makes tracking down and finding the nearby Pokemon easier. See our post on triangulation in Pokemon Go Guide.
5)
Double Lures
- A lot of times there are so many Pokestops in a cemetery that you can find 2,3,4, and even more that effectively overlap. Try setting up multiple Lure at once and catch a ton of Pokemon.
Night Time Pokemon Go
Going out to hunt Pokemon is pretty fun and awesome. One advantage of going out at night is that the Pokemon that spawn at night are often different given a location. This makes for some Pokemon hunts.
Going out at night does pose some safety concerns as you can both fall into obstacles and also be hit by drivers who do not see you. To overcome these issues check out the gear store for some cool ideas beneath Night Gear. You find Night Gear by clicking on Pokemon Electronics in the category menu. The Night Gear ideas we have include Flash Lights, headlamps and the coolest things ever LIGHT UP SNAP BRACELETS. It may sound silly but I can't recommend the bracelets enough as they really let drivers see you.
Night Gear beneath the Pokemon electronics category in the store you will find Night Gear. I highly recommend checking out these options particularly if you want to go on a night time Pokemon hunting trip. If you bring kids along with you at night then some items like light up slap on bracelets are a must. Safety First.
Enter Poke Gear Store CLICK HERE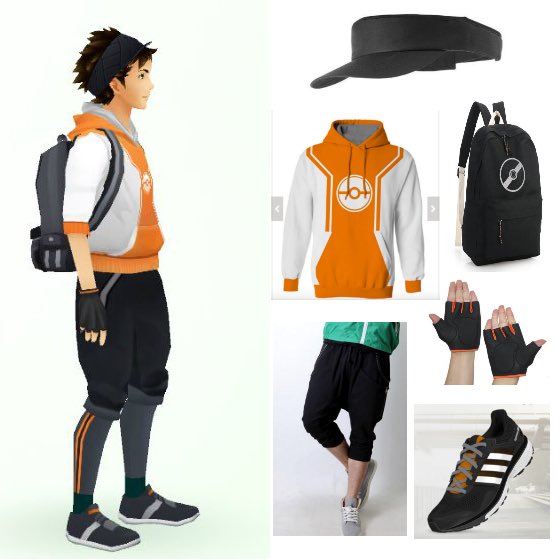 Pictures of Pokemon Go players at the Cemetery:
The Poke fun has just begun...Also See!
Pokemon Types Explained
More Pokemon GO! Tips, Tricks and More!
More Games and Toys!