Spider-Man Homecoming - News, Spoilers, Reviews, Pictures
Spider-Man Homecoming is set to be the first solo Spider-Man film in the Marvel Cinematic Universe. Spider-Man made his first appearance in the MCU in Captain America: Civil War. Kevin Feige has described his overall plan with Spider-Man to make him like the Marvel's version of Harry Potter. Spider-Man will start out young and grow into an adult super-hero over the course of multiple films.
Release Date:
July 7, 2017
Spider-Man Funko Toys have been released:
Trailer:
Spider-Man: Homecoming Trailer #3
Spider-Man: Homecoming Official Trailer #2:
Official Description:
Does the suit make the man? Watch the all-new
#SpiderManHomecoming
trailer now and make sure to see it in theaters July 7.
Spider-Man: Homecoming Official Trailer #1:
This is another great trailer for Spider-Man and I think will help make this film a massive hit. Spider-Man really needed a shot in the arm like this.
A few things that are immediately striking about the trailer is that the youth of Peter Parker and his friends are evident. The actors here all look and feel like real high school kids not adults. There is a John Hughes vibe to the interactions here that I feel was very much intended. This is also heightened with the music back ground choices.
The other aspect that feels different is the addition of Tony Stark and of course Spider-Man role in Captain America: Civil War. In previous incarnations of Spider-Man he has been on his own island and he has not had to deal with the Avengers or other heroes coming into his play house. In this trailer we see how these heroes existing in same world are going to change things for better and for worse. This Spider-Man will begin his movie forary with most advanced Spider suit we have seen on film in large part due to his relationship with Tony Stark. However, he will be equally stymied by Stark who hopes he will stay on the side lines and grow up before becoming a full fledged hero.
The main villain the Vulture is a criminal who also seems to be adjusting to the super hero phenomena by getting his own special suit. We get our first views of the Vulture here and he is far more intimidating than what I initially expected.
There is also some cool MCU easter eggs scattered about. One of my favorite ones is that Bruce Banner shows up in a picture along some other famous scientists.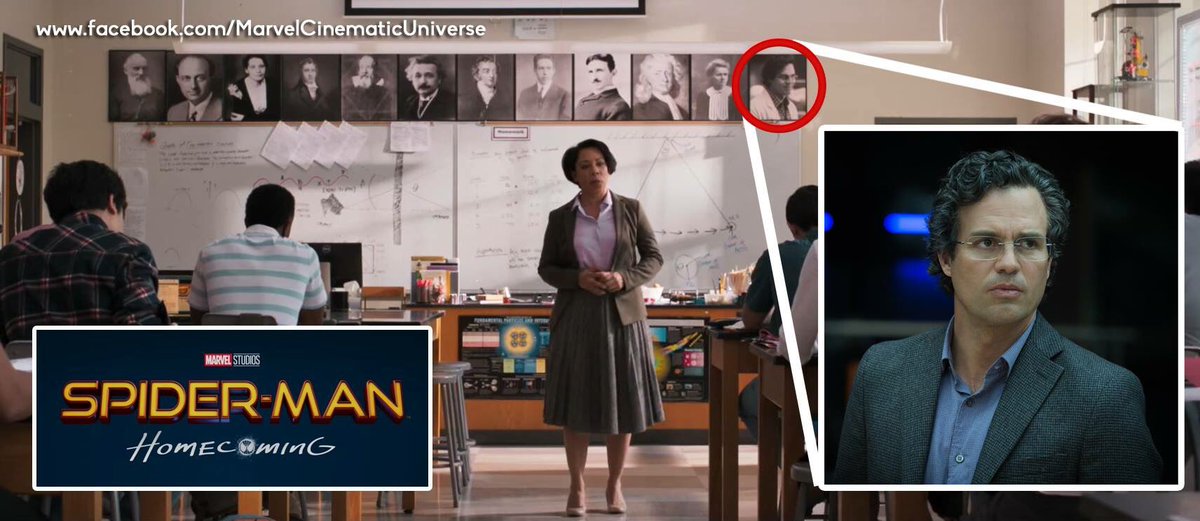 Sneak Peak of Spider-Man Homecoming Official Trailer 1:
Marvel released this quick teaser of a snip it of the upcoming Trailer for Spider-Man Homecoming. This is right Marvel is now teasing the teaser which is kind of amazing in and of itself. You know fans are going crazy for something when they want to see a preview of an upcoming preview.

Quick highlights a familiar face from the beginning of the MCU. Tony Stark mention and oh yeah an awesome new Spider-Man suit.
Spider-Man Store:
Toylab is happy to be a member of the Amazon Affiliate program so we can bring you these amazing deals directly form Amazon.
News:
Coming soon
Cast:
Tom Holland - Peter Parker / Spider-Man
Robert Downey Jr - Iron Man
Marisa Tomei - Aunt May
Donald Glober - Unknown
Michael Keaton - Unknown - (Rumored to be Adrian Tomes aka the Vulture)
Zendaya - Michelle
Logan Marshall-Green
Kenneth Choi - Principal
Tony Revolori - Manuel
Hannibal Buress
Michael Barbieri
Laura Harrier
Abraham Attah
J.J. Totah
Martin Star
Pictures:
Bloggers thoughts on the Spider-Man Homecoming film:
Sir Kent Said!
@ToylabHQ got me to thinking about what would be a kick-ass way to start off the
SPIDER-MAN: HOMECOMING reboot. Is it me or are using the same old villains starting to get a little...stale? I mean, if you do it right, it could work but, I want to new direction. I want a newer villain or maybe, villains that truly represent the new direction of the Marvel Cinematic Universe.
Villains that, with a little creativity, can tie the universe together AND introduce a few new hero's from parallel Earth's. I would like to see MORLUN introduced into the next reboot and onto the big screen. Not just because his character would be easy to do but, he is f'BEEP'in bad ass! Don't know who he is? Well let me put some knowledge in yo' head, muthuf'BEEP'a.
Morlun is a vampiric being who has walked the earth for centuries. He feeds on the totems-- the core power sources of the universe. While he can feed on lesser sources such as humans and super humans, he requires a pure source to fully satiate his hunger. He and his family, The Inheritors, hailing from Earth's 3145 have traveled time and space hunting down, killing and absorbing the "Totemistic" life force of beings. Particularly Spider like totems but it can be animal, bird or insect.
They have killed nearly all the Spider-Man like hero's across all the known Earth's (Let's face it, f'Beep'in Spider-Pig needed to go anyway!). Morlun and his clan have focused on Earth 000 because of the many Spider and other animal totems to be had.
Morlun has returned to life more than once and he has set his sights on the proud African warrior nation of Wakanda. His objective was to claim the Panther totem that was protected by the Black Panther, T'Challa. In his quest to obtain the Panther totem, Morlun swept through the kingdom of the great Man-Ape, M'Baku. He tore through their defenses like a lion through a spider's web and then the vicious devourer consumed the mighty Man Ape, by sucking the life straight out of his body. Remember, at one point, The Black Panther had Morlun captured in am adamantium net and he tore right through that crap and kept coming!
That's impressive as f'BEEP! Now, this is what I would like to see. I would definitely like to see the first contact between Morlun and Spider-Man. Remember, if Morlun makes physical contact with you, he can find you essence WHEREVER you go! So that means he's a threat to not only you but, whoever happens to be near you when he attacks.
I would also like to see BORA (Morlun's sister) battle Spider-Woman and
Captain Marvel/Carol Danvers. It would be a great introduction for Spider-Woman and a villain that
Captain Marvel would struggle with (Since the entire family has been known to lift 20 tons BEFORE they feed! Combine that with the ability to regenerate, superhuman durability and sometimes coming back from the f'BEEP'n dead, that's a long day!). Then there are VERNA and DAMEOS. Verna just looks f BEEPin creepy and Dameos has always been considered the powerhouse of the clan.
They would be a great way to introduce a new
Fantastic Four/Dr. Strange/ Avengers tie-in because, they are just that bad ass! Plus, since FOX has (Thankfully) pulled the plug on the next Fantastic Four movie, what else you gonna do with them? Anyway, this is just me thinking out loud but, since your such a big deal now, @ToylabHQ, you need to make this happen. After your interview with Wesley Snipes, just get on the phone with Marvel and represent!!!
Want Webhead Fun!!!
Who is Spider-Man?
Spider-Man Fan Land! All Spidey News All the Time!
Marvel - News, Characters, Reviews, Movies, and Comics