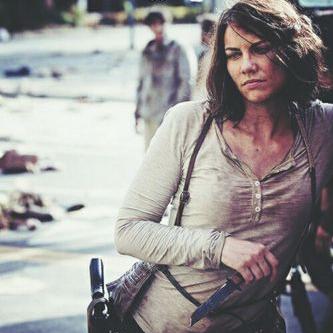 Pictures of actress Lauren Cohan playing Maggie Greene from the Walking Dead
Maggie Greene goes through quite an evolution on the Walking Dead. She begins the series as a depressed farmer's daughter. She becomes the lover of Glenn and eventually a warrior of zombie apocalypse. In the comics she evolves into a leader that rivals even Rick in respect of the survivors.
For more Undead Fun and Terror:
Return Maggie Greene
Cllick to Enter the Walking Dead Headquarters!

Important characters:
The All Things Walking Dead HQ