Please Share and Follow us on Twitter!
Tweet
Follow @toylabHQ
Glenn is one of the most popular Walking Dead characters and many fans have done great cosplays of his character.
Here are some of the favorite Glenn Cosplays we have found on the web.
Maggie and Glenn
This is a great Maggie and Glenn cosplay. Only name I have found attached to is Girls2015.
Another great Glenn this time with Andrea done by Grant Imahara and Jenny Newman
Here are some other good ones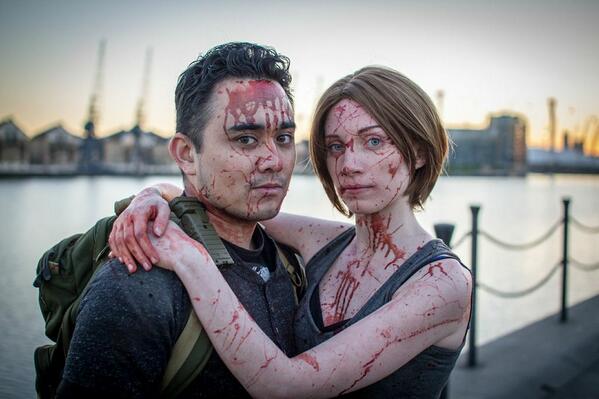 Zombie Posts!
More Glenn news and art!
Cllick to Enter the Walking Dead Headquarters!
The All Things Walking Dead HQ
Who is Glenn?
Who are the Saviors?
Who is Dwight?
Who is Sherry?
Who is Negan?
Who is Abraham Ford?
Who is Rick Grimes?
Who is Paul Monroe aka Jesus?