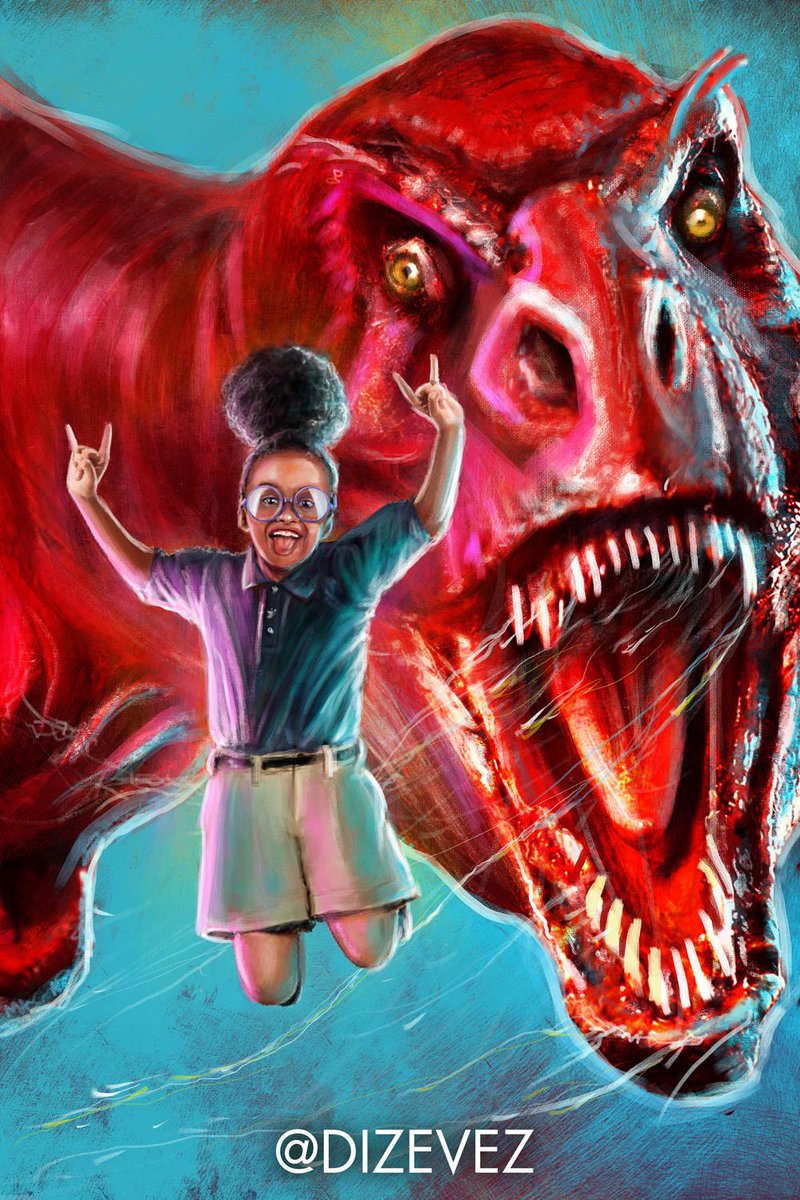 Party on Moongirl!
Addressing Moongirl Concerns
When the new
Moon Girl and Devil Dinosaur
comic was announced there was quite a stir of excitement. Marvel's plan to create a new all ages series with Devil Dinosaur and Moon Girl was an unsuspected surprise to many. Moon Girl is a new, black female hero and add to the diversity of Marvel's All New universe launch. News about series spread throughout the twitter sphere and even was noted by some of Marvel's actors like Mark Ruffalo.
Fans at New York Comic Con even began to cosplay as the pair of heroes.
— Amy Reeder (@amyreeder) October 10, 2015
Almost everything said was very positive...But there was a little rumble beneath the surface. Moon Girl's name is based off a character named Moon Boy who was a hairy cave man, who looked a bit like a monkey. Moon Boy was a heroic character that was also partnered with Devil Dinosaur but he was a primate. Was Marvel going to tie a new black character to a monkey? That move would seem ham handed given the negative history that exists from racists associating blacks with primates. Most people had faith that Marvel would not do such a thing but for anyone who is wondering the answer is, absolutely no. Beyond the name there is no real connection between Moon Boy and Moon Girl other than they are both friends with Devil Dinosaur.
Moon Girl will actually be an Inhuman. This follows the origin of many other new characters at Marvel.
Editor Mark Paniccia told Entertainment also spoke about Moon Girl describing her as; " a little genius with grand plans on going to big schools, but she's got an Inhuman gene, unpredictable alien DNA inside that—once triggered—could take her life in a wildly different direction. She's determined to control that change. I think that speaks to struggles we all experience as kids and will make her story resonate with young and older readers alike."
Amy Reeder actually responded directly to a conversation on this topic I was having on Twitter.
@ToylabHQ @BlueMeesen

nooooo she is not a descendant. She's just a modern-age girl and accidentally brings Devil Dino to the modern age.

— Amy Reeder (@amyreeder) October 13, 2015
@BlueMeesen @ToylabHQ

yeah. It's literally like they wanted a modern girl we could call Moon Girl...

— Amy Reeder (@amyreeder) October 13, 2015
@BlueMeesen @ToylabHQ

...and being a new character, it felt right to make her black and bring in a little diversity.

— Amy Reeder (@amyreeder) October 13, 2015
— Toylab (@ToylabHQ) October 13, 2015
— Amy Reeder (@amyreeder) October 13, 2015
There you have it from horses mouth, you can go on supporting the series to your hearts content and know that it is in very good hands.
For More Fun Stuff!
More on Moongirl and Devil Dinosaur!
Review: Planet Hulk #1 is AMAZING!
Who is Devil Dinosaur?
Who is Fallon the new Blade!
Who is Thor?
Marvel - News, Characters, Reviews, Movies, and Comics