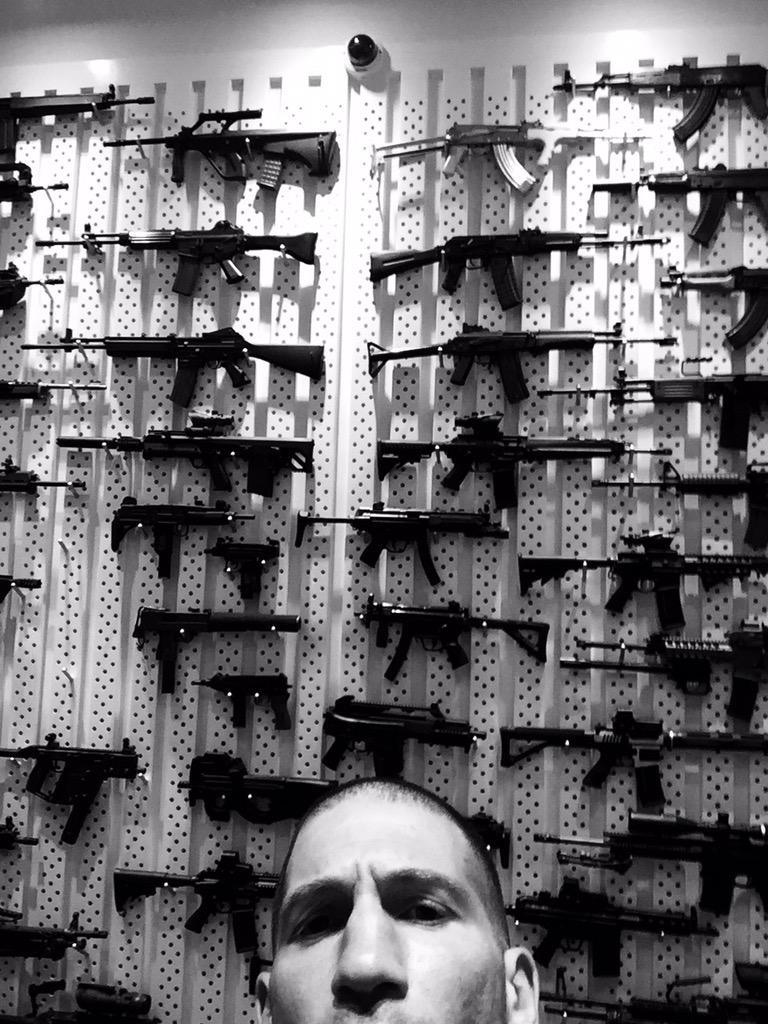 There were some shots of Jon Bernthal filming a scene as Frank Castle aka the Punisher from the upcoming Daredevil Season 2.
In it he appears to be pulling away a man's gun and fighting with him. He does not appear to be wearing his Punisher garb. This could be a scene prior to him becoming the Punisher or him going incognito. Perhaps he is moving in on a thug or a member of the Costa family to gain information out of them. I do love the intense face that Bernthal is going to bring to the character I think he looks like a great Punisher.
Arm Bar plus a throat chin lock.... personally as an ex wrestler Id favor sinking in a full choke hold or just double nelsoning him to the ground, but hey this still looks pretty good.
New pictures from JustJared a battered Frank Castle confronts a pair of thugs. Some have speculated they may have stolen a dog.
Related:
Who is the Punisher?- Punisher news, stories art and rumors