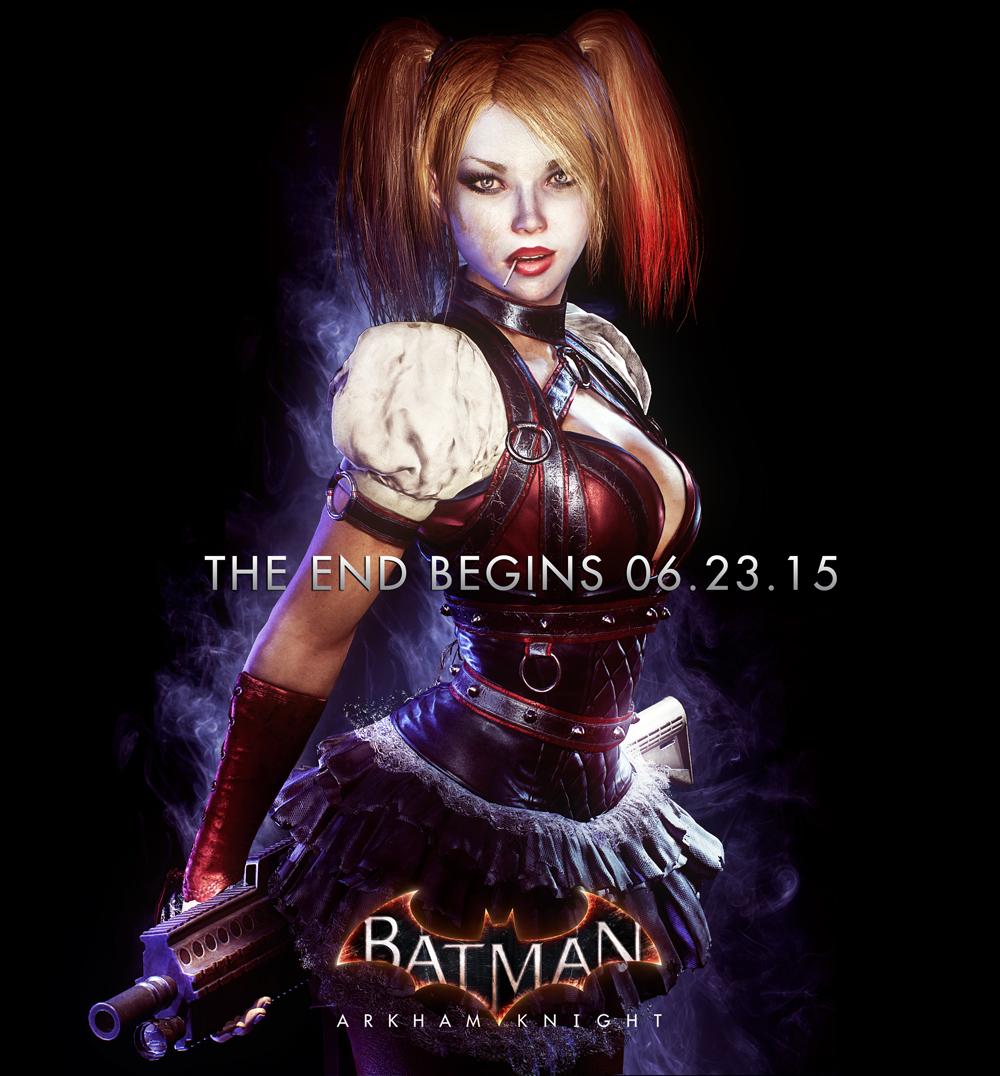 Rocksteady has released pictures from Harley Quinn's trailer in the new Arkham Knight game. Like the other Arkham Knight trailers this one freaking AWESOME! Additionally, I think Harley's face looks more real, authentic.
Related:
Arkham Knight - Facts, trailers, speculation and pictures
Arkham Knight - Trailer and Pictures
Preview: Harley Quinn and Powergirl
Directions to gain access to the Harley Story
Play as Harley Quinn in an exclusive story mission when you Pre-Order Batman: Arkham Knight. The epic fiinale to the Batman Arkham series arrives 06.23.15. Prepare to #BetheBatman
Warning: This one may not be suitable for young ages!
Check it out.
Images of Harley In Arkham Knight:
Related:
Arkham Knight - Facts, trailers, speculation and pictures
Arkham Knight - Trailer and Pictures
Preview: Harley Quinn and Powergirl