We now have a lot of pictures of the Suicide Squad in costume. What do you think of each character.
I like Katanna. I like the look of Will Smith's Deadshot with his mask (See picture below). Captain Boomerang looks pretty cool. I am undecided on Croc. I keep going back and forth Harley. It will be interesting to see her in action.
It does seem like Harley and the Joker's looks are some synchronized with both featuring words/tattoos on their bodies.
See a full analysis of Jared Leto's Joker look
--> Here
Related:
DC Movie Hub
Analysis of Jared Leto's controversial Joker
A look at Jared Leto's Joker Hair
Margot Robbie cast as Harley Quinn
Here is a picture that calls out each character.
Margot Robbie as Harley Quinn on set pictures by Margot Source
Harley Quinn by Margot Source
Harley Quinn giving the Joker more Tattoos
Killer Croc
Will Smith with Deadshot mask
Will Smith without the mask as Deadshot on set:
Previously released Jared Leto version of the Joker: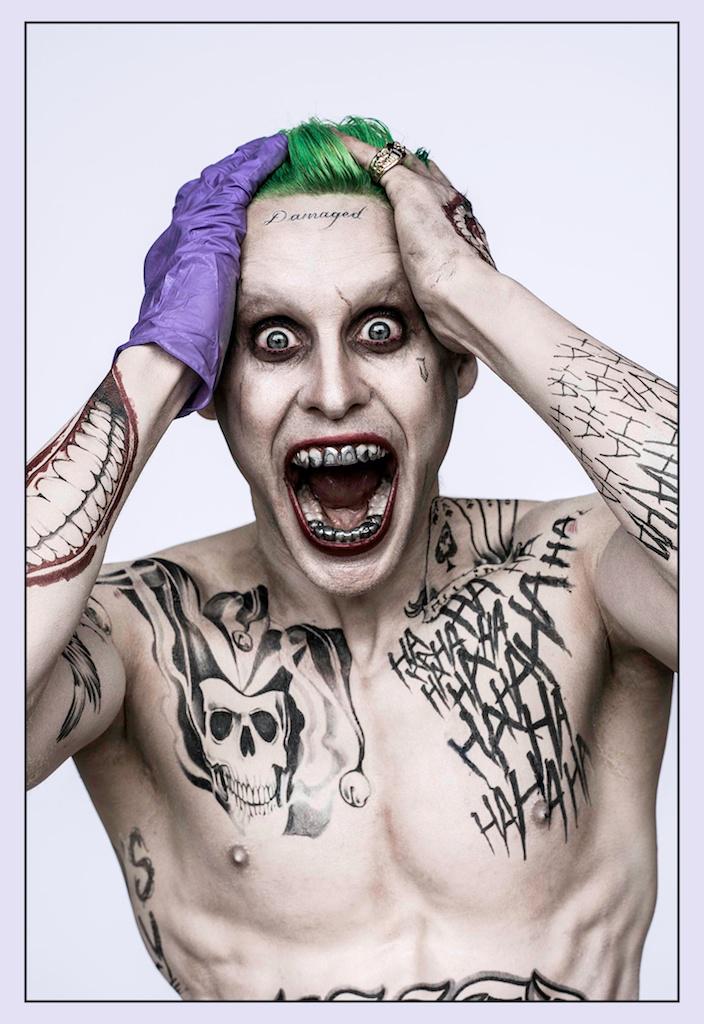 Related:
DC Movie Hub
A look at Jared Leto's Joker Hair
Analysis of Jared Leto's controversial Joker
Margot Robbie cast as Harley Quinn