I haven't done too much coverage of Dawn of Justice yet. Some of the pictures coming out of Zach Snyder's twitter feed are very impressive though.
Related:
DC Movie Hub
Aquaman Legos - Black Manta Deep Strike
The one that honestly makes me step back the most is this one of Aquaman. Momoa looks pretty damn intimidating as Aquaman. I would not call this an entirely revision of the character as he has appeared pretty grissely in some of the comics. He looks pretty dark here and I am not refering to his skin or hair color. Aquaman's general look is clean shaven, bright orange, with bright green, his hair is bright blonde and that tends to give him a happier and lighter image than say Batman. Here there is no bright orange, he is wearing darkened metal, with darkened trident. His body is covered with these bad-ass maori tattoos. The white in his beard actually seems to add grisslyness of him. When Aquaman is this dark, it really tells me that the tone of this thing is going to be very dark indeed.
The Batman Dark Knight vibe is going to set the tone for the DC universe. This could be a good way for them to differentiate between Marvel and their own TV-Universe.
What do you think:
Aquaman picture from Zach Snyder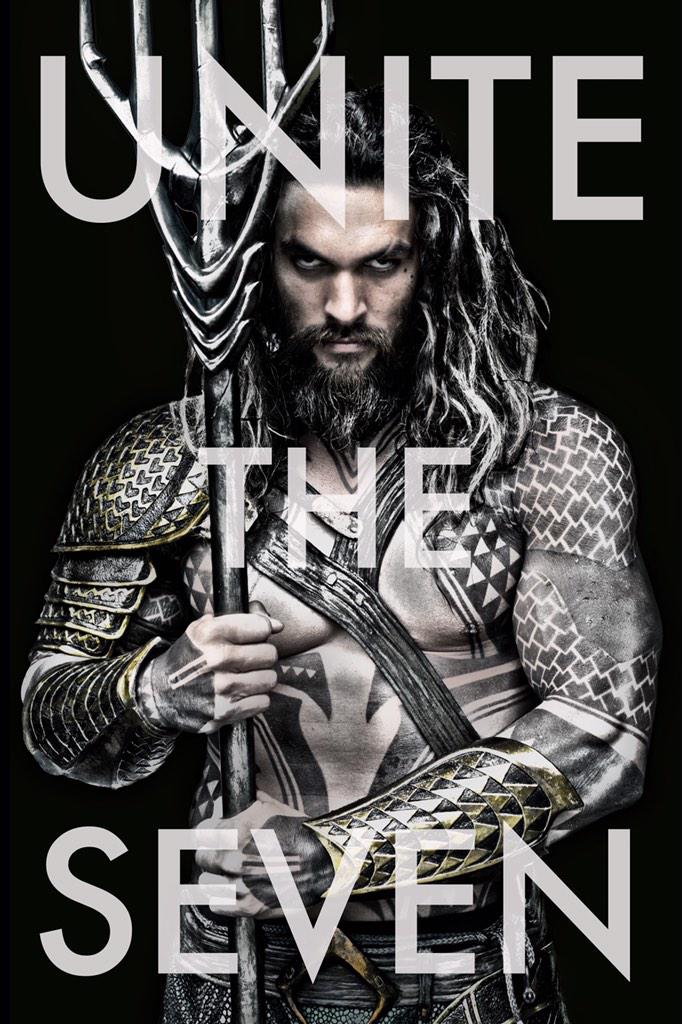 There are some similarities here to the Aquaman of the late 90s: Whats amazing is that the Aquaman from Dawn Justice looks darker even without the harpoon hand.
They definitely both a grisled, no nonsense look. I was a fan of this iteration of Aquaman in comic form and am a huge fan of Momoa from his work on Game of Thrones. I am very excited to see Aquaman.
There are also new pictures of Amber Heard as Mera:
She looks a little more Alantean than Momoa's Aquaman. This look is very similar to comic versions and I think looks great.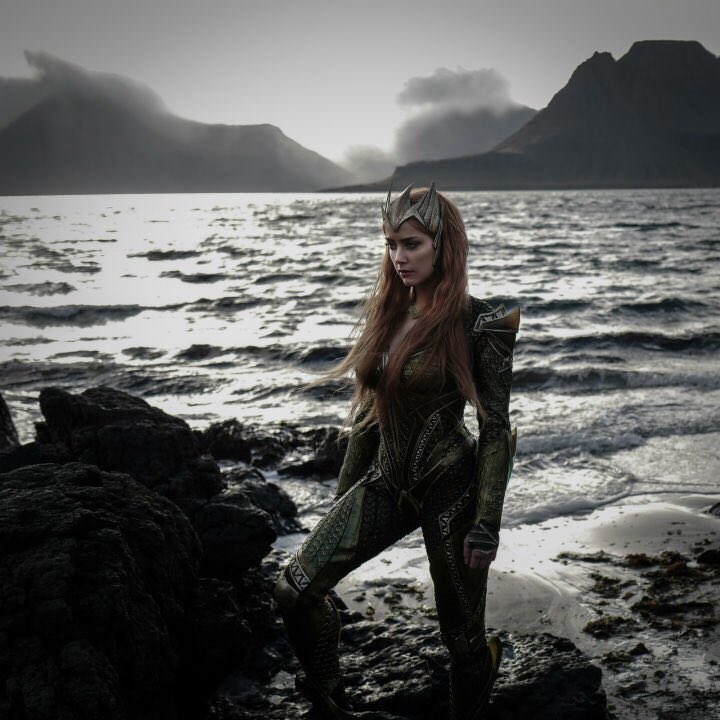 Related:
DC Movie Hub
Aquaman Legos - Black Manta Deep Strike