FROM THE VAULT
The Toylab Vault holds a large collection of comic books and every once in a while

one is pulled out, and dusted off. Lets see what secrets this one holds...
Invincible Iron Man #118
"At the Mercy of my
foes
friends"
Published: January 1979
Writer/Editor: Jim Shooter
Penciler: John Byrne
Cover/Artist Gil Kane
Inker: Bob Layton
Colorist: Glynis Wein
Letterer: Irving Watanabe
Editor: Roger Stern
Invincible Iron Man #118 is a very cool comic for multiple reasons. It is not a very cheap comic. You can buy one on the low side for around $20. I bought a copy for $35 in Near Mint condition. What I paid is on the higher side for this book but my copy is just insanely beautiful, it is one I love to get out to just look at. I really need to get this one CGC rated. A CGC rated NM can go for considerably more.
Why is Iron Man #118 cool?
Cover - The cover is awesome. It is this beautiful picture of Tony Stark falling out of the SHIELD helecarrier trying to put on his suit before he falls to his death. . It is a really cool action cover. This is an iconic moment captured perfectly by Bob Layton.
The Story - The story features some classic Stark vs SHIELD story lines that have actually been used in the Iron Man movies and the Avengers. This is also one of the stories that will begin to lead into the famous "Demon in the Bottle" that begins around Iron Man #121. The story also features a famous sequence that is depicted on the cover where Tony is tossed from the SHIELD helecarrier and must change into his suit while plummeting toward the ground.
Historically- This comic also is:
1st appearance of James "Rhodey" Rhodes who will go on to become War Machine.
1st appearance of Bambi Arbogast - A supporting character who acts as an important employee of Tony Stark through the 80s.
1st appearance of the Hall of Armors - The room wear Tony Stark stores his prototype armors
2nd appearance of Bethany Cable - An important supporting character and love interest
WOW that is a lot to pack into one comic!
Summary of the Story:
In the prior story Tony is close to being assassinated by a man who calls the Spymaster. The Spymaster shoots Tony in the head but it turns out the Tony he shoots is actually a Life Model Decoy. Iron Man flies after the Spymaster only to be held back by a variety of high tech weaponry. Meanwhile, Nato is meeting on the SHIELD helecarrier to discuss forcing Tony Stark to turn over his weapon technology.
As this book begins, Tony is sitting in the Hall or Armors (Its first appearance) repairing his suit (Iron Man Armor Model V). He is thinking about the advanced technology used against him by the Spymaster. He realizes that the weapons the Spymaster used were weapons that Tony himself designed. These were weapons that Tony provided to SHIELD while he worked in munitions. As SHIELD is currently holding a meeting with NATO about forcing Tony to turn over his technology. Given these circumstances Stark becomes naturally distrustful of SHIELD. He repairs his armor and packs into an attache case that can only be opened using his fingerprints.
He then leaves to head to the meeting on the SHIELD helecarrier. Before he leaves we are given a few simple scenes that have some historical significance. At the time these scenes would not seem very important but looking back they are very important.
The first scene is a brief meeting between Tony's current love interest Bethany Cable and his new secretary Bambi Arbogast. This is the first appearance of Bambi and she will be an important supporting character for Iron Man through the 80s. This is also just the second appearance of Bethany Cable that also becomes an important supporting character over the next few storylines.
In the next panel is the first appearance of James "Rhodey" Rhodes. The way the panel is written you can see that Tony already knows Rhodey very well. How they met is not shown in this comic. Instead, we see that Rhodey is Stark's pilot. He offers to fly Stark, but Stark insists to fly himself. That is pretty much it for Rhodey in this issue. Later on though he becomes very important. First it will be revealed that the two men have known each other since "Nam". Rhodey was a naval pilot shot down when a crazy guy in an armored suit clamors into his crash site. Rhodey will begin taking over the Iron Man armor for a time while Stark falls deep into alcoholism and eventually receive his own armor, the powerful War Machine armor. From that point on Rhodey will be a major comic character with his own goals and motivations.
Stark heads to the Helecarrier and is given an escort to the Nato meeting. He manages to trick his escort and gives him the slip. He then plants a device in the SHEILD mainframe to pull out data, so he can search for any records of the spymaster or the Stark stockholder information that the Spymaster was stealing. He is discovered by a rogue cell of SHIELD agents who were in league with the Spymaster. They are angry that Stark is no longer producing munitions and want to remove him from Stark International. They knock out all of the occupants on the Helecarrier with gas, then throw Stark off the plane.
Luckily, Stark has his attache case with Iron Man suit handcuffed to his hands. As he falls he puts on the suit then flys back up to the Helecarrier. He then confronts and beats down the rogue cell of SHIELD agents.
The comic ends with a cliff hanger as the last rogue agent holding a gun to Nick Fury's head. He demands Iron Man to blast himself with his own blaster, to basically commit suicide, or else he will shoot Nick Fury.
More Comic Goodies!
The Toylab Vault - Full of special comics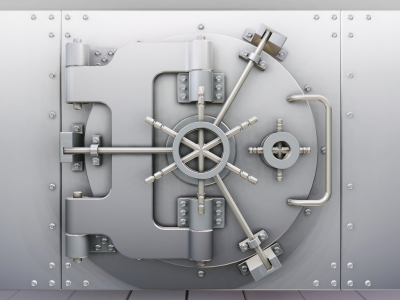 Who is Iron Man / Tony Stark?
The Hall of Armor - Explanation of each Armor
DISCLAIMER:
This article was submitted by a volunteer contributor who has agreed to our code of conduct. Toylab is protected from liability under the Digital Millennium Copyright Act (DMCA) and "safe harbor" provisions. Toylab will disable users who knowingly commit plagiarism, piracy, trademark or copyright infringement. Please contact us at ToylabHQ@gmail for expeditious removal of copyrighted/trademarked content. You may also learn more about our copyright and trademark policies.