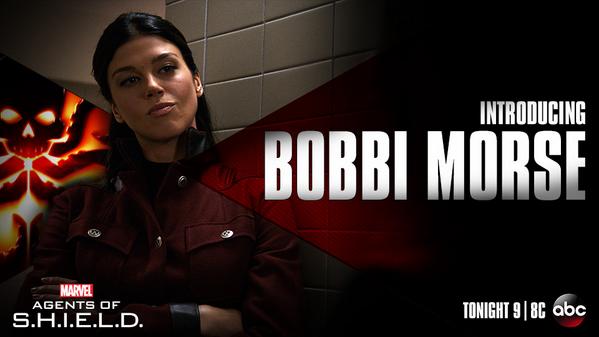 Listen to Coulson:
Excited to share tonight's episode. IMHO - one of our best #BigFeels #BigReveals #AgentsofSHIELD #LiveTweet 9/8c
— Clark Gregg (@clarkgregg) October 21, 2014
Something big is going down tonight on Agents of SHIELD I can feel it.
Know your Mockingbird facts check out:
Who is Mockingbird?
Who is Mockingbird?
Mockingbird Introduction Clip
THE HUB - All Agents of SHIELD news, theories and speculation