Comic Con you say? Near my home you say? and its free? I AM THERE. The Toylab crew will be headed to check out Fried Pie Con 2. Check our twitter and Instagram periodically for updates as we peruse the event and talk to the conventions guests.
Please let us know if there is anything in particular you are interested in? We will definitely be checking out Jim Butcher hear about whats going on with Dresden and Brenden Fletcher for some Power Ranger news. We also cover the cosplay at the event. If you are going let us know and we can let you know how to contact some of our bloggers.
X-Men Gold #1 Sketch Cover
The recent X-Men Gold #1 has made the book a very hot item. One of the rarest Variants of the comic will only be given out at Fried Pie Comic Con 2. This is the sketch cover of Ian McGinty's X-Men Gold Cover. It also called out Fried Pie Con 2 on the cover. The colored version had only 4000 copies but this sketch version will only 1000 copies! My assumption is that these version will include the controversial artwork of Syaf making the book even more rare. The Sketch version looks like this:
The Original Version of the cover in color has 4000 copies and looks like:
Our Bloggers that are coming:
Marvel Matt
Sarah Loves Zombies
Katey Komics
What is Fried Pie Con?
Fried Pie Con is a convention meant to bring together comic fans with comic creators. Fried Pie is a company that has a stable of artists who work on comics and many variant covers. A group of the artists will be coming to the convention along with other guests. There will be a gaming tournament and a cosplay contest and parade at the event.
There will be exclusive variant comic covers released at the event.
Fried Pie Con Facts:
Where - 2nd & Charles | Broomfield, CO |
When - April 15, 2017
Guests: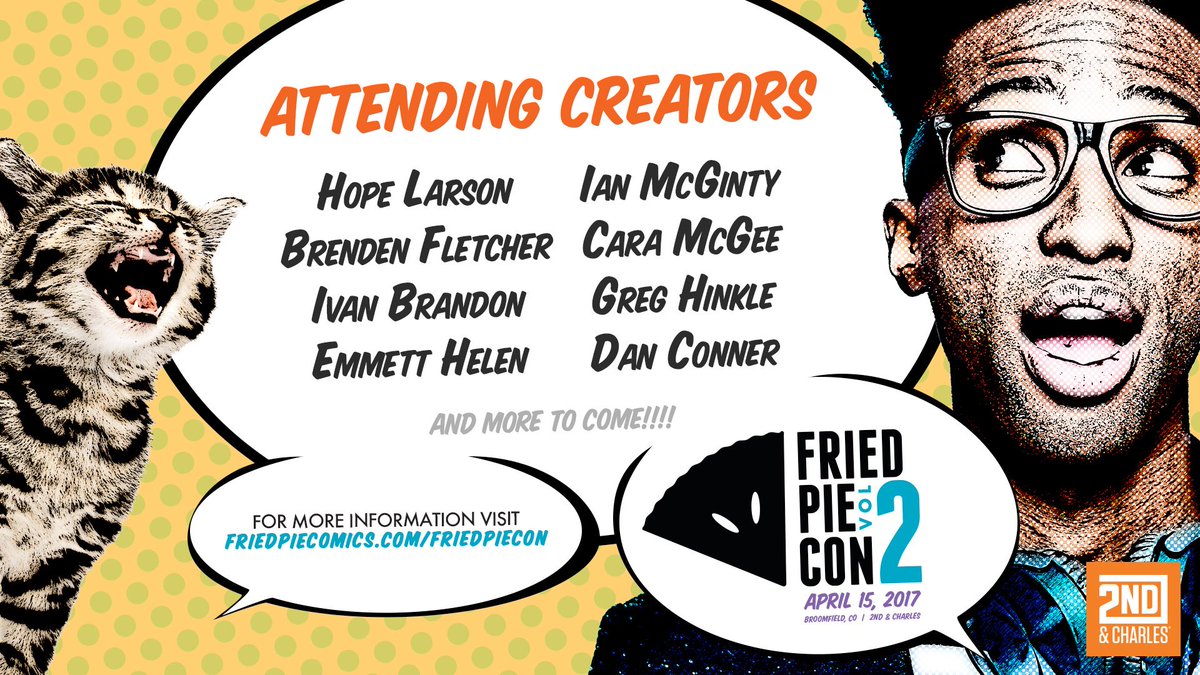 Jim Butcher
- Jim Butcher from the well known Dresden Files will be on hand at the con. A Dresden Files comic called the Dog Men was just announced. Jim will be signing his newest graphic novel from Dynamite Entertainment,The Dresden Files - Wild Card.

Hope Larson (Goldie Vance, Batgirl, Compass South)

Brenden Fletcher (Gotham Academy, Motor Crush, Mighty Morphin Power Rangers: Pink)

Ian McGinty (Adventure Time, Munchkin, Bravest Warriors)

Cara McGee (Over the Garden Wall)

Emmett Helen (Rick and Morty, Sweaty Palms Anthology)
and MORE...
Map of Event and Artist Alley Lay Out:
MAKE MINE MARVEL!
Marvel - News, Characters, Reviews, Movies, and Comics