Who is Archie Andrews:
Archie is the main character from Archie comics. He has appeared in TV, comics, radio shows and comics since his first appearance in the 1940s. Archie is played by actor K.J. Apa in the C.W. TV series Riverdale.
First Appearance:
Pep Comics #22 (1941)
Full Name:
Archibald "Archie" Andrews
Hometown:
Riverdale
High School:
Riverdale High School
Archie News:
Archie Multimedia:
Bio:
The comics and shows often depict Archie's struggles as a teenager in a small America town. Archie is a highschool student at Riverdale High School. He lives in the small town of Riverdale whose main attraction is a fast food cafe called Pops. His father Fred Andrews is a mid level office executive and his mother Mary is a stay at home mother. Archie has important relationships with many of the teenagers in Riverdale High School. His best friend is the lovable oddball
Jughead
, his rival is the vain jock Reggie, and his love life focuses on a live triangle with Betty and Veronica.
Archie is often depicted as a bit clutzy but he is still a talented singer. He forms a garage band called the Archies with his best friends. The band includes Archie, Betty, Veronica, Reggie and
Jughead
. The band is depicted as gaining some notoriety in some stories but never the amount of Josie and Pussycats.
Archie also plays a variety of sports while at Riverdale High School. He is generally depicted as not as athletic as Moose, Chuck Clayton and Reggie but often manages to hold his own. Coach Cleats often worries that Archie is more concerned with social activities than he was the game at hand.
A major of vocal point of the Archie stories is his love life. In the initial stories Archie fawned after Betty but she ignored him. A new girl, Veronica moves into town and immediatly strikes up an interest in Archie. Seeing Archie with another girl makes Betty jealous and she begins to pursue Archie. Archie often uses Betty as a back date for when Veronica is out of the picture. He becomes angry when Betty in turn dates other boys. The wealthy and savvy Veronica is shown to easily manipulate Archie and keeps him jumping to pursue her. Despite the hi-jinx of the love triangle Archie is shown having true feeling for girls.
Riverdale High School Store
Toylab is a member of the Amazon Affiliate program which allows us to pull these great deals on Riverdale and CW merchandise like those below.
Riverdale TV series on the CW
Riverdale is a show based off of Archie Comics but has a darker tone. Archie is a main character in the series and is played by actor K.J. Apa.

Watch Riverdale Thursdays at 9:00pm/8c on The CW
Official Synoposis below:
A subversive take on Archie and his friends, exploring small town life, the darkness and weirdness bubbling beneath Riverdale's wholesome facade.
Riverdale Bio:
Archie is a student at Riverdale high school where he plays music and is a member of the football team. In the summer before the show begins he begins an amorous relationship with his music teacher, Ms Grundy. While having a romantic picnic the pair at the river the pair are startled by a gun shot. This turns out to be the same day Jason Blossom goes missing at the same river. When Jason's body is discovered with a gun shot wound, Archie must decide whether to come forward or stay silent to protect Ms Grundy.
Archie is friends with both old pal Betty and new girl Veronica. While Betty expresses a desire for a romantic relationship Archie is too confused by his current relationship with Ms Grundy. His confusion hurts Betty. Betty blames Veronica for Archie's romantic confusion because she had been selected as Archie's partner is 7 minutes in heaven at a party by Cheryl Blossom. Betty apologizes for kissing Archie during the 7 minutes in heaven and makes up with Betty at the local cafe of Pops.
Archie has fallen out of friendship with his former best friend
Jughead
. Jughead reveals that he knows about Archie's relationship with Ms Grundy and urges him to come forward and do the right thing. The pair make up after Archie tells Jughead he is going to come clean. They run into Betty and Veronica at Pops where they all sit down to enjoy ice cream sodas.
Also Check out!
Riverdale news and reviews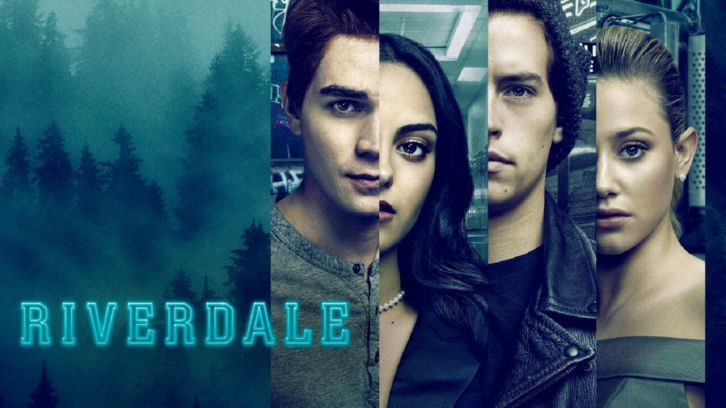 All Toylab TV show coverage!