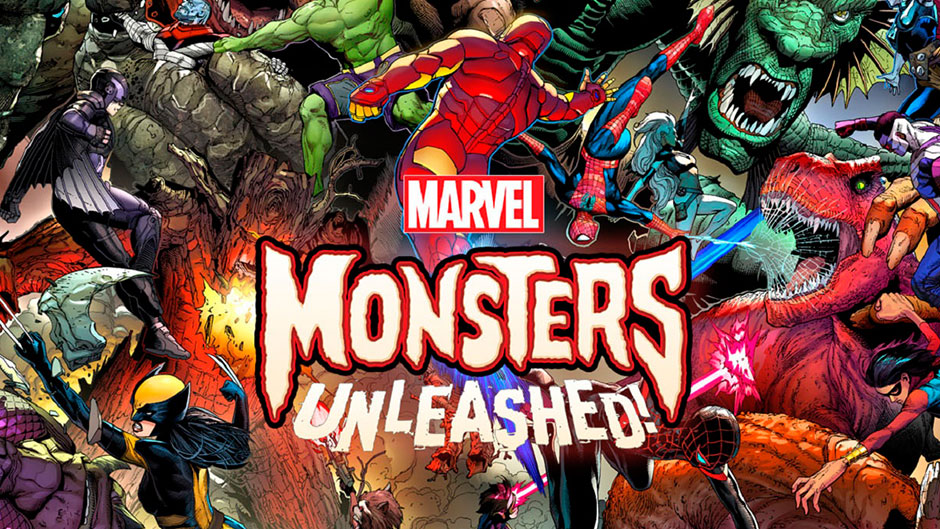 Monsters Unleashed is a Marvel Comic event in 2017 that will focus on massive monsters.
Monsters:
Marvel has many monsters some with origins that go back prior to publisher having Super Hero stories.
Why Monsters Unleashed will be Awesome:
What has caught my eye is that in 2017 Marvel is going to have a massive event called MONSTERS UNLEASHED. What is immediately cool about the name is that I have not heard it before. It is not the 2nd, 3rd of 4th Secret Wars but something new, something HUGE!!!!!!!!

Alright I'm excited again :) la la la la lolly pops and doves, water falls of chocolate and girls running on beaches.......etc etc Happy Days Ahead.
The Monster Unleashed team assembled by Marvel is pretty awesome. The writing will be done by Cullen Bunn and will star artists including Adam Kubert, Greg Land, Salvador Larroca, Steve McNiven, and Leinil Yu. I really like Cullen Bunn he is a writer you may know from Deadpool Kills the Marvel Universe which was amazing. I am excited to see what he does here and hope he can inject new life into the Marvel comic universe.
The idea of Monsters unleashed is pretty simple. Its Marvel's version of Pacific Rim or of Godzilla. What will make it fresh though is that Marvel has created many great Monsters over the years but most of them have sat for years in the dust bins of history. This is a chance for many of these great monsters to get their day in the sun again.
There are also new Monsters to use and also a lot of influence from stuff like Godzilla in Japan. One of my requests for the series is that Tokyo needs to get some action! Come on that just seems necessary in the huge Monster Genre.
It should also be fun to see heroes take on these massive monsters. Instead of battling super villains, evil organizations or each other we get to see our heroes test their might against an army of epic Monsters. Artistically i see that series will open up great opportunities for huge slash pages featuring huge amounts of heroes, monsters and carnage.

Which Monsters will show up? Well let me be clear Marvel has a TON and I do mean a TON of Monsters. Prior to Marvel getting into the super heroes gig in the 1960s with Fantastic Four it was focus on horror books and many of those books had monsters. Some characters like Groot debuted in this time period and were revamped. However, many many monsters from that time have only made brief appearances.since then. There are a ton of these guys and a lot of them are different than things we see today.
The Toylab Blogging Family is excited about this event!
As preparation for the Monsters Unleashed event Toylab is going to have its own MARVEL MONSTERS week in October that will feature profiles of many of Marvel's best monsters. I hope you continue to stop by this page as we update it with more Monsters Unleashed News and Marvel Monster Profiles.
Blogger: Marvel Matt
Shop Marvel
For more FUN!!!
Marvel - News, Characters, Reviews, Movies, and Comics