There are a new Super Hero sets coming to a store shelf near you!!!
Doctor Strange Lego Sets:
Currently are favorite Super Hero set is the Doctor Strange set. It provides Doctor Strange, the Ancient One, and Baron Mordo with a buildable of the Sanctum Sanctorum. The set does not feature a huge Sanctum Sanctorum but it what it does provide is very efficiently designed and provides a very good value at approximately $30.
Doctor Strange - Sanctum Sanctorum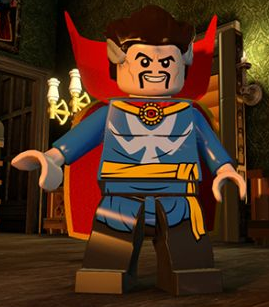 Captain America Civil War Lego Sets:
Captain America Civil War had a few amazing sets. My favorite is the massive Airport Battle which includes a huge Giant Man.
For the money the Black Panther Pursuit is very cool and provides the iconic Black Panther along with his high tech jet.
Super Hero Airport Battle!
Black Panther Pursuit
Crossbones Hazard Heist
Marvel Lego Sets:
Avengers Age of Ultron Legos
Avengers Age of Ultron featured many sets including some small sets that provided a lot of bad guys like Iron Vs Ultron.