The 4th season is broken into segments with each one bearing a theme. The first theme was Ghost Rider, and the 2nd is LMD. The final segments theme is Agents of Hydra. LMD is a reference to androids called Life Model Decoys that mimmik human behavior. LMDs have a long history of use in SHIELD comics being used as decoys and spies.
In Agents of SHIELD the first LMD is AIDA and she appears to have darker designs. In the mid season finale it was revealed she had kidnapped Agent May and replaced her with a LMD designed to look and act just like her. The next segment also continues with the hate group called the Watch Dogs. The Watch Dogs are revealed to have a mysterious benefactor called the Superior.
The Final Segment of Season 4 is called Agents of Hydra. In this pod of episodes many of the Agents have found themselves placed into an artificial world created by AIDA and Doctor Radcliff called the Framework. This world supposedly is an ideal version of each person's real life. For Daisy this means that Lincoln is still alive, Coulson is a teacher, Fitz is seen getting out of a car with woman that is not.....Simmons. Speaking of Simmons her grave is shown and I'm not sure if anyone quite knows what that means. The biggest fireworks though were saved for Agent May who was shown standing proudly on top of a Triskellion building emblazoned with the Hydra symbol. Does this mean that May is Hydra? Or does she have Hydra sympathies? Or did the framework simply rework reality to make her this way.
One interesting aspects of the final segment include Superior who is now a living brain in a jar controlling a fully robotic body of himself could he be MODOK?
Also the most well known villain of Agents of SHIELD makes a return within the frame work, that is right Grant Ward is back!
Episode 17 Season 4
"What if..."
,
Marvel released a picture and a short synopsis:
Synopsis:
As Daisy and Simmons struggle to discover an escape route to the real world, the identity of the Inhuman leader of the Resistance is revealed.
Full Description:
"What If…" – Hail the New World Order! Daisy and Simmons uncover secrets and lies in a world gone mad. With Hydra in control, they are our only hope to save everyone, on "Marvel's Agents of S.H.I.E.L.D.," TUESDAY, APRIL 4 (10:00-11:00 p.m. EDT), on The ABC Television Network.
Guest starring are Brett Dalton as Grant Ward, Mallory Jansen as Aida, Manish Dayal as Vijay Nadeer, Brandon Morales as Agent Pinsky, Taj Speights as Burnell, Chad Wood as Agent Slate, Jade Harlow as Julia Price, Jim Hanna as guy, Heather Olt as woman, Jason Medwin as Hydra guard, Richard
Pierre-Louis as Hydra agent, Andrew McGinnis as Hydra agent #1 and Skyler James as Chris Adler.
Who is Chris Adler?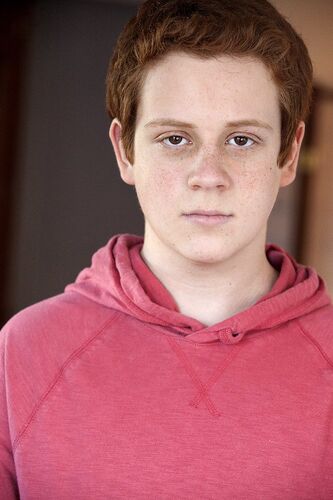 One name that jumped out at me in the description was Chris Adler. He is being played by actor Skyler James who is a 16 year old with a huge book of work that includes shows like the Middle and the Fosters. Most of his parts have been small but its still a big body of work.
A named 16 year old character in Agents of SHIELD is pretty interesting in and of itself though. With the show continuing to focus on Inhumans I'm wondering if he could be an important Inhuman.
I don't know of any Chris Adler's in Marvel comics but there is a character called Irene Adler. Irene Adler is precognitive mutant named Destiny. Destiny makes books called the books of truth that effectively have prophesies in them and are a key part of a few X-Men stories. Could Chris Adler be based off of Destiny?
Pictures from What if?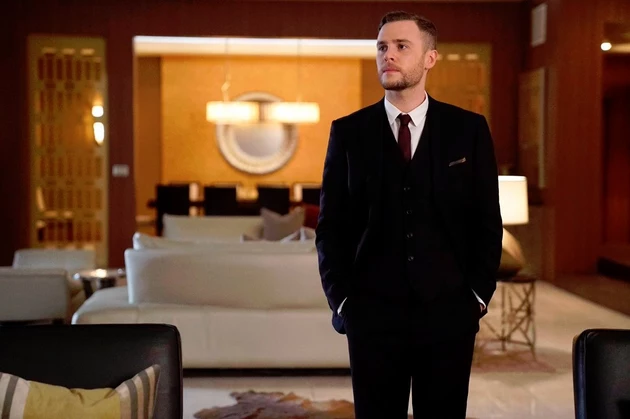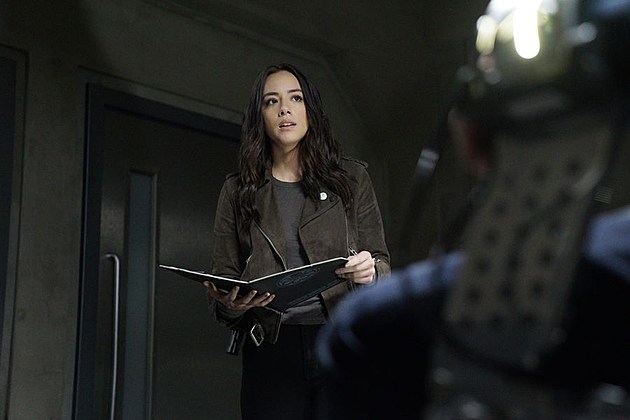 Agents of SHIELD Season 4 will return in April 2017.
Trailers for Agents of Hydra:
What what another major shocker! Look who is back.
Agents of SHIELD the Framework has Hydra Propoganda:
I like posters and is anything better than a Hydra Propoganda Poster. Marvel has released a big batch of Hydra Propoganda posters that provide a glimpse of what is going on in the framework. It seems quite clearly that Hydra managed to take over SHIELD in this universe.
It does seem that Inhumans exist and that Hydra is firmly for "controlling" the new Inhumans and sees them as a threat.
New Agents of Hydra Posters look back at old posters as if they were in the frame work.
Season 4 - Episode 15 "Self Control"
"SELF CONTROL – Suspicion turns to paranoia when the team doesn't know who can be trusted as more LMDs infiltrate S.H.I.E.L.D., on "Marvel's Agents of S.H.I.E.L.D.," TUESDAY, FEBRUARY 21 (10:00-11:00 p.m. EST), on the ABC Television Network.
Fitz and Simmons find themselves surrounded by enemy LMDs in a clip from the explosive conclusion to Marvel's Agents of S.H.I.E.L.D.: LMD, Tuesday, February 21 at 10:00 PM ET on ABC!
"BOOM" Season 4 - Episode 13
New preview for Boom reveals a major characters death! So Spoilers warning.
Now the Agents know the Truth about May but...
It looks like they are going to stumble right into a trap and face a new Inhuman. The Inhuman is suggested to have Explosive or Combustible powers. Could this be Nitro or Dante? Is Nitro too big of a character for Agents of SHIELD?
Who is Nitro?
Synoposis:
"A COMBUSTIBLE INHUMAN IS HELL-BENT ON BLOWING S.H.I.E.L.D. TO BITS, ON ABC'S 'MARVEL'S
AGENTS OF S.H.I.E.L.D.
' "BOOM"
– Daisy, Mace and the S.H.I.E.L.D. team must find a way to contain an explosive Inhuman. Meanwhile, Coulson and Mack come face-to-face with Radcliffe's inspiration for Aida, on "Marvel's Agents of S.H.I.E.L.D.," TUESDAY, FEBRUARY 7 (10:00-11:00 p.m. EST), on the ABC Television Network.
Shop Agents of SHIELD:
Toylab is a member of Amazon's Affiliate program and is proud to bring you the following deals from the best shopping service.