The 4th season is broken into segments with each one bearing a theme. The first theme was Ghost Rider, and the 2nd is LMD. The final segments theme is Agents of Hydra. LMD is a reference to androids called Life Model Decoys that mimmik human behavior. LMDs have a long history of use in SHIELD comics being used as decoys and spies.
In Agents of SHIELD the first LMD is AIDA and she appears to have darker designs. In the mid season finale it was revealed she had kidnapped Agent May and replaced her with a LMD designed to look and act just like her. The next segment also continues with the hate group called the Watch Dogs. The Watch Dogs are revealed to have a mysterious benefactor called the Superior.
The Final Segment of Season 4 is called Agents of Hydra. In this pod of episodes many of the Agents have found themselves placed into an artificial world created by AIDA and Doctor Radcliff called the Framework. This world supposedly is an ideal version of each person's real life. For Daisy this means that Lincoln is still alive, Coulson is a teacher, Fitz is seen getting out of a car with woman that is not.....Simmons. Speaking of Simmons her grave is shown and I'm not sure if anyone quite knows what that means. The biggest fireworks though were saved for Agent May who was shown standing proudly on top of a Triskellion building emblazoned with the Hydra symbol. Does this mean that May is Hydra? Or does she have Hydra sympathies? Or did the framework simply rework reality to make her this way.
One interesting aspects of the final segment include Superior who is now a living brain in a jar controlling a fully robotic body of himself could he be MODOK?
Also the most well known villain of Agents of SHIELD makes a return within the frame work, that is right Grant Ward is back!
Trailers for Agents of Hydra:
What what another major shocker! Look who is back.
Agents of SHIELD Season 4 will return in April 2017.
Season 4 - Episode 15 "Self Control"
"SELF CONTROL – Suspicion turns to paranoia when the team doesn't know who can be trusted as more LMDs infiltrate S.H.I.E.L.D., on "Marvel's Agents of S.H.I.E.L.D.," TUESDAY, FEBRUARY 21 (10:00-11:00 p.m. EST), on the ABC Television Network.
Fitz and Simmons find themselves surrounded by enemy LMDs in a clip from the explosive conclusion to Marvel's Agents of S.H.I.E.L.D.: LMD, Tuesday, February 21 at 10:00 PM ET on ABC!
"BOOM" Season 4 - Episode 13
New preview for Boom reveals a major characters death! So Spoilers warning.
Now the Agents know the Truth about May but...
It looks like they are going to stumble right into a trap and face a new Inhuman. The Inhuman is suggested to have Explosive or Combustible powers. Could this be Nitro or Dante? Is Nitro too big of a character for Agents of SHIELD?
Who is Nitro?
Synoposis:
"A COMBUSTIBLE INHUMAN IS HELL-BENT ON BLOWING S.H.I.E.L.D. TO BITS, ON ABC'S 'MARVEL'S
AGENTS OF S.H.I.E.L.D.
' "BOOM"
– Daisy, Mace and the S.H.I.E.L.D. team must find a way to contain an explosive Inhuman. Meanwhile, Coulson and Mack come face-to-face with Radcliffe's inspiration for Aida, on "Marvel's Agents of S.H.I.E.L.D.," TUESDAY, FEBRUARY 7 (10:00-11:00 p.m. EST), on the ABC Television Network.
New Poster: Strange Tales


The new promo poster both teases the return of Agents of SHIELD while also playing homage to a very important comic. Strange Tales #135 was the first to bring Nick Fury into the modern era as well as showcase the first LMD in comic form. It certainly seems that the poster is using strange tales as a wink to that very famous comic.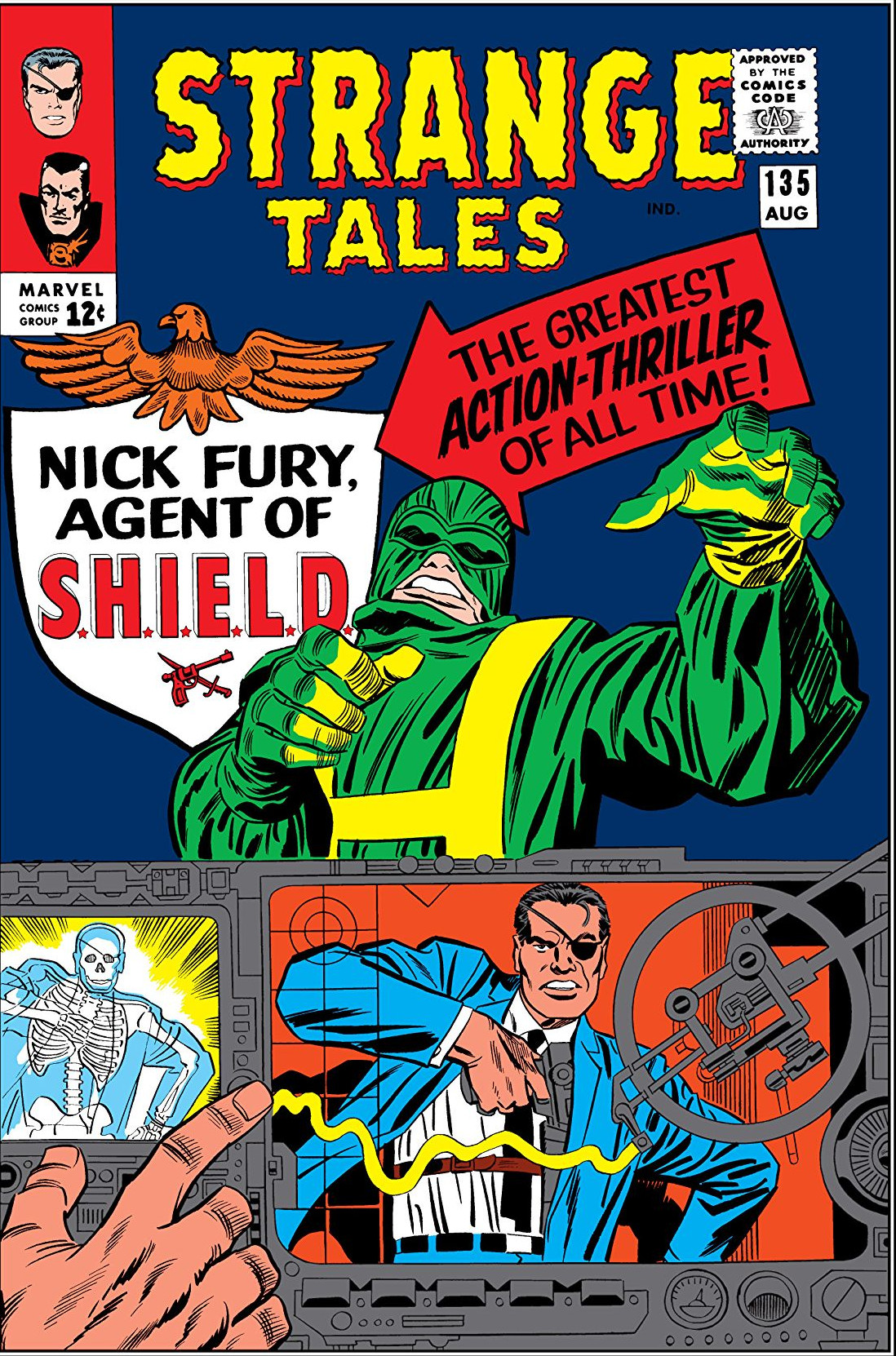 Episode Description:
On the heels of their encounter with Ghost Rider, their strangest phenomenon yet, the Agents of S.H.I.E.L.D. suddenly find themselves up against a myriad of new and ongoing threats: The anti-Inhuman Watchdogs are gaining political influence with Senator Nadeer, and uniting behind a mysterious benefactor. Meanwhile, unbeknownst to the team, Aida has kidnapped Agent May and replaced her with a Life Model Decoy. Aida's evil plans for May and the team remain a mystery
Shop Agents of SHIELD:
Toylab is a member of Amazon's Affiliate program and is proud to bring you the following deals from the best shopping service.