Post by Deviantdesign
Black Panther is a film set in the Marvel Universe that features the African hero the Black Panther.
Synopsis:
Unreleased
Toylab Unofficial Synoposis:
After joining the superhero Civil War and fighting against and alongside Iron Man and Captain America, T'Challa returns home to Wakanda. T'Challa change in policy and actions toward the outside world have created a domestic riff between him and some of the local leaders. Chief amongst his detractors is Erik Kilmonger who seeks to oust T'Challa and rule Wakanda for himself. The power struggle forces T'Challa to once again suit up and defeat his foes as the Black Panther.
Release Date:
2018 - Note this date is the new date. Originally film was set for November 2017. After Spider-Man was added some films on the MCU docket were pushed back.
Director:
Ryan Coogler
Casting:
T'Challa / Black Panther - Chadwick Boseman
Ulysses Klaue / Klaw - Andy Serkis
Okoye - Danai Gurira
Nakia - Lupita Nyong'o
Erik Killmonger - Michael B Jordan
Speculation:
Blackpanther to appear in Avengers Age of Ultron?
Blackpanther Easter Eggs in Agents of SHIELD
Casting
Chadwick Boseman is the Black Panther
Characters
Who is the Black Panther?
Who is Klaw?
Who is Man Ape?
The royal line of Black Panthers
San Diego Comic Con 2016 Black Panther Panel:
Director Ryan Coogler and a great deal of the cast of Black Panther incuding Chadwich Boseman, Michael B Jordan, Danai Gurira, Lupita Nyong'o. They came together in Hall H to introduce themselves and their parts in Black Panther. The film was still in a pre-production mode and did not have any art or clips to show.
Concept Art: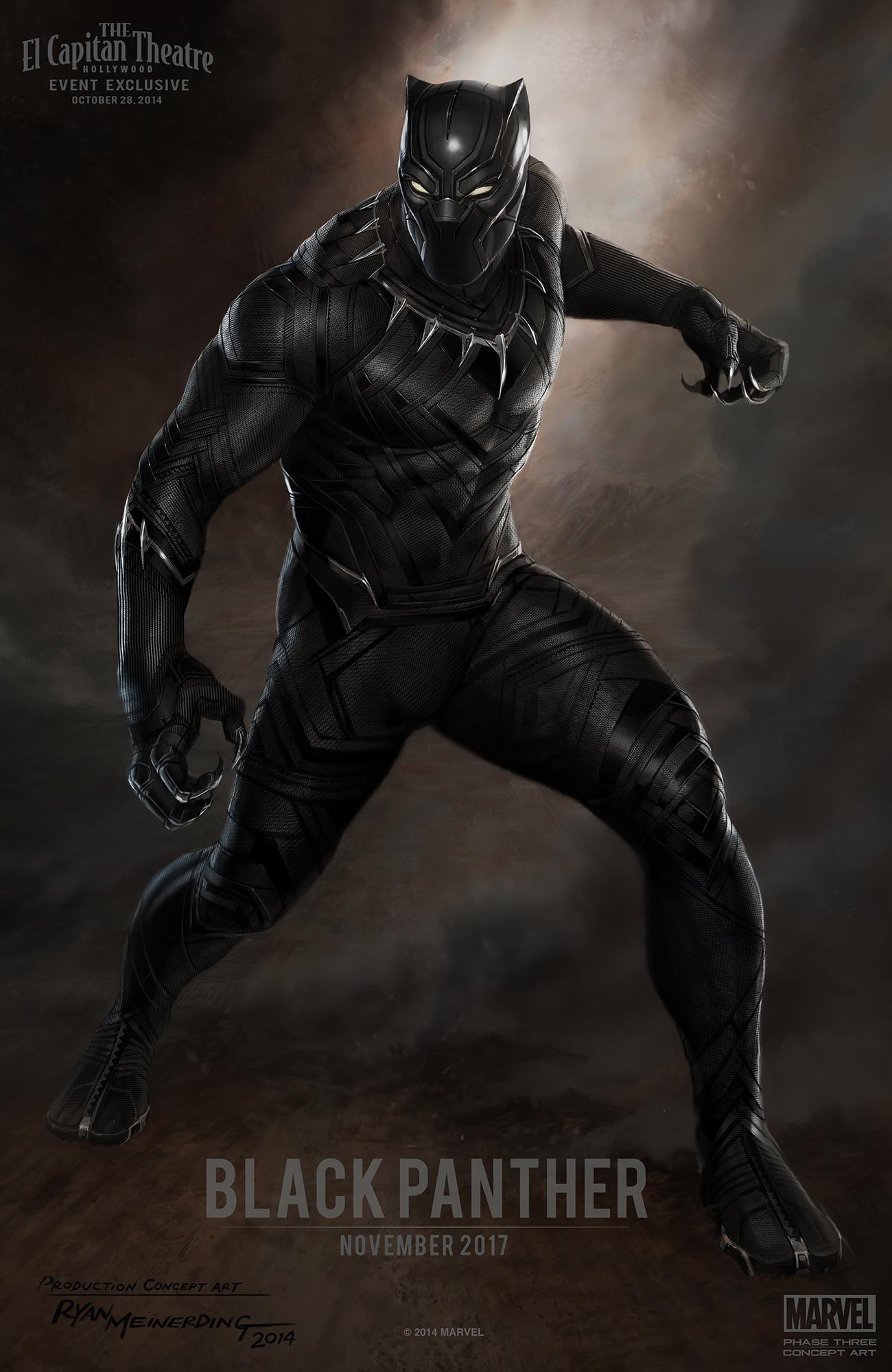 Black Panther concept art for movie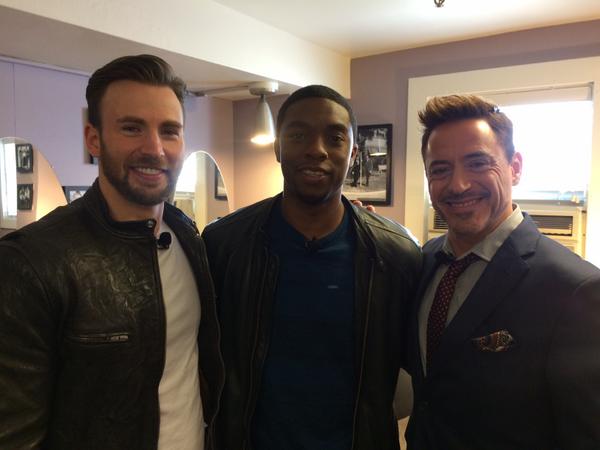 Bosman standing with Downey Jr and Evans
DISCLAIMER:
This article was submitted by a volunteer contributor who has agreed to our code of conduct. Toylab is protected from liability under the Digital Millenium Copyright Act (DMCA) and "safe harbor" provisions. Toylab will disable users who knowingly commit plagiarism, piracy, trademark or copyright infringement. Please contact us at ToylabHQ@gmail for expeditious removal of copyrighted/trademarked content. You may also learn more about our copyright and trademark policies.