Please Share and Follow us on Twitter!
Tweet
Follow @toylabHQ
One of the cool things about Deadpool is that he has a favorite food and it is an awesome food.
TACOS!!!!
I had an idea for a post. What if we just had a post entirely devoted to Deadpool's love of tacos. People thought I was mad, but doesn't that fit with Deadpool even more?
So as we celebrate Deadpool on this glorious day of Deadpoollyness let us not forget to play homage to the delicatable, the tasty, the glorious Taco!
Deadpool Corps Taco Toy Box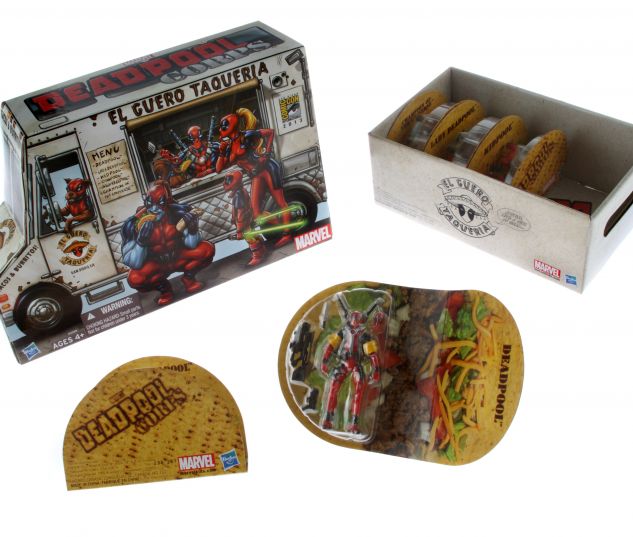 Hasbro Deadpool Toy - Deadpool Corps each coming inside a taco
Deadpool Day Posts!
All Deadpool Posts from Deadpool Day!
ANNOUNCEMENT! Deadpool movie coming in 2016!
Jessica Nigri - Deadpool cosplay
Deadpool covers by Arthur Suydam the Zombie King!