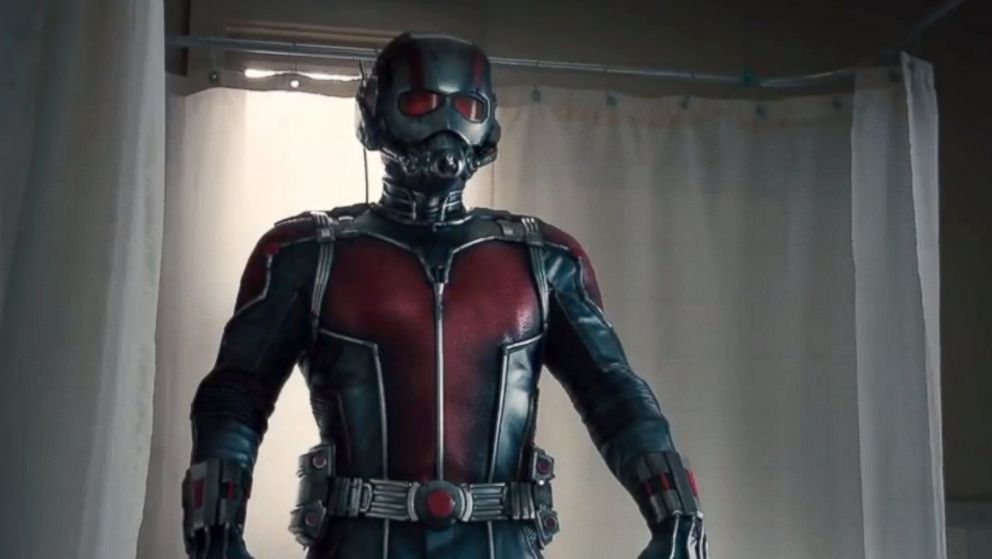 General:
Ant-Man is Marvel film that tells the tale of Scott Lang a thief who becomes the hero Ant-Man.
Release Date:
17 July 2015 (USA)
Update:
Despite predictions that Ant-Man would be Marvel's first flop it has done quite well to date.
As of August 3 Ant-Man has made $300 million worldwide. It held the title of number 1 movie in America for 2 1/2 weeks before being knocked down a notch by Mission Impossible Rogue Nation. It still managed to finish above the new film Minions on its third week. It looks like an Ant-Man 2 could be in the cards.
Ant-Man News:
Every Ant-Man Easter Egg or MCU reference
Description of Ant-Man's final and mid credit scenes (spoilers)
Why Ant-Man could be AWESOME and why it could SUCK!
Monday Marvel News - Haley Atwell appearing in Ant-Man?
See first Ant-Man clips
Ant-Man concept art and stills
Ant-Man Posters:
Ant-Man Promotional Posters
Video and Trailers:
Video: News report features a familiar Face!
Video and Pictures from Ant-Man's red carpet Premiere
Video: Ad for Cross Technologies and the Yellow Jacket suit
The 1st Ant-Man trailer is here!
Video: 6 things you missed in the Ant-Man trailer
Ant-Man trailer 2
Imax Ant-Man Trailer - showcases some of the comedy
Ant-Man Extended Trailer and pictures
Characters:
Who is Ant-Man?
Who is Yellow Jacket?
Who is Hope Van Dyne?
Who is the Wasp AKA Janet van Dyne?
Toys:
Lego Set Peek - Ant-Man the Final Battle
Scott Lang Prison Profile
The website the Seagate files has a prisoner file for Ant-Man's main character Scott Lang.
Scott Lang - Seagate Prison File
Some pictures from Ant-Man: