Starlord has had some different looks over the years. His updated comic look in the 2008 GotG comics was very cool. As is the current look in the GotG movie.
Starlord Art
Starlord concept art for the GotG movie
Starlord is becoming a pretty popular character to COSPLAY right now. You can find a lot of his different looks being used.
Related see more Cosplay
See More Awesome Cosplay
Also quite a few female COSPLAYERS are doing their own awesome version of Starlord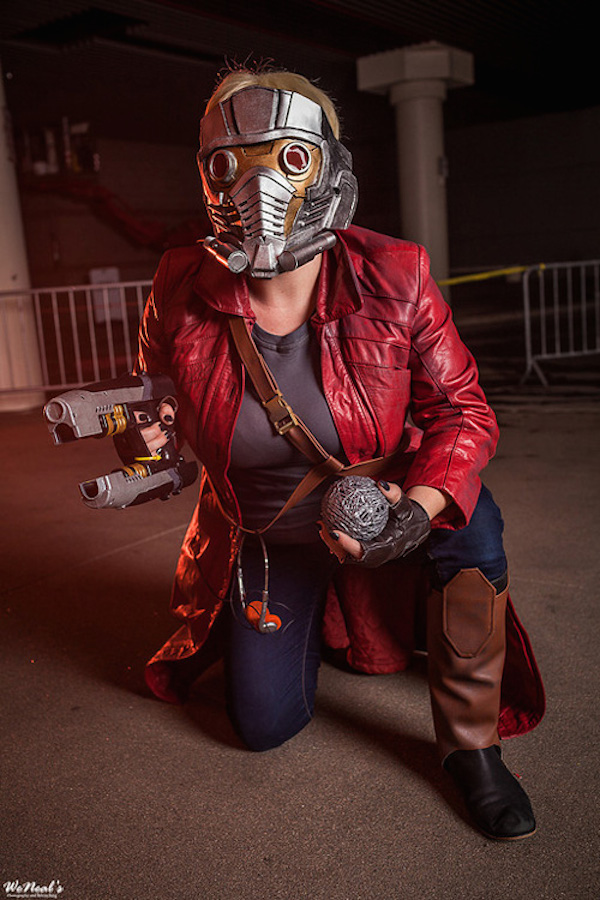 Related see more Cosplay
See More Awesome Cosplay