Who is Cosmo?
Rich Rider (Nova) meets Cosmo
Cosmo is telepathic dog that lives in space.
Related Posts:
Nova Worldmind - Cosmic Races and Cosmic Map
Cosmo like Rocket Raccoon comes off as a bit silly at first. A telepathic space dog? As you read stories about him though you really start to love him. In the end I have decided he is in many ways more believable than many other Marvel characters. What a telepathic dog is more believable than a rocket human? Well lets just say he is similarly believable.
Cosmo's exact story is not known but if I had to guess:
There was a real program in Russia that launched dogs into space to see if it was safe for Humans. If an alien species had been watching our planet one of the first species they would have seen launched in space would have been a canine. They could have found the dog and wanted to communicate with it and so they give the dog telepathy. This could be Cosmo's origins.
2008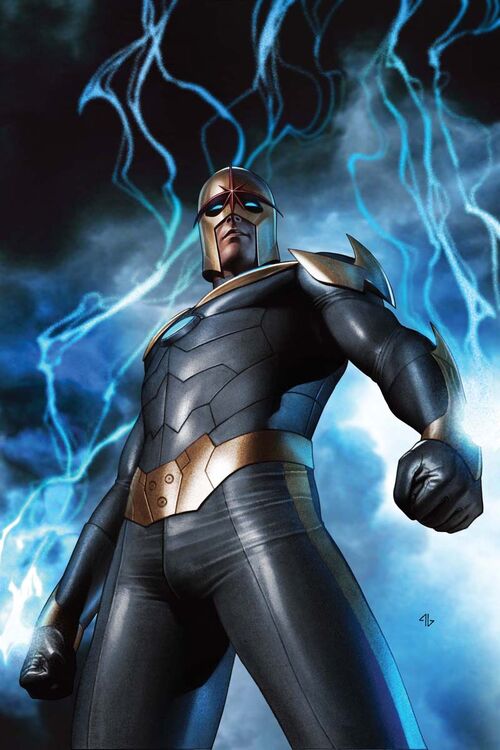 Cover of Nova #8 2008
Cosmo is a relatively new character his first appearance was in 2008. He makes an appearance on Knowhere Station in Nova #8 (2008). 2008 you will find is an important year in Cosmic comics of Marvel because this is the beginning of Abnett /Lanning team up that totally transforms the Marvel Cosmic Universe. These years give us new characters like Cosmo and also dusted off old, forgotten characters like Rocket Raccoon. The Guardians of the Galaxy run from 2008 is a real gem and I'm not surprised they are now turning it into a movie.
Powers:
Has the senses of a canine but with a higher intellect
Has telepathic powers capable of knocking down multiple teams of super heroes
Marvel Cinematic Universe:
I think Cosmo may make a brief appearance in the Guardians of the Galaxy movie. Watch for a dog in the Collector's museum.
Related Posts:
Nova Worldmind - Cosmic Races and Cosmic Map